Outdoor FTTH Drop Wire Monomode 1 2 4 Core G657A Outdoor Fiber Optic Cable
We are fiber optic cable manufacturer.
Welcome to go to the factory tour!
Send message to us can get FREE SAMPLES.
FTTH cable for Outdoor:
Drop wire for Indoor: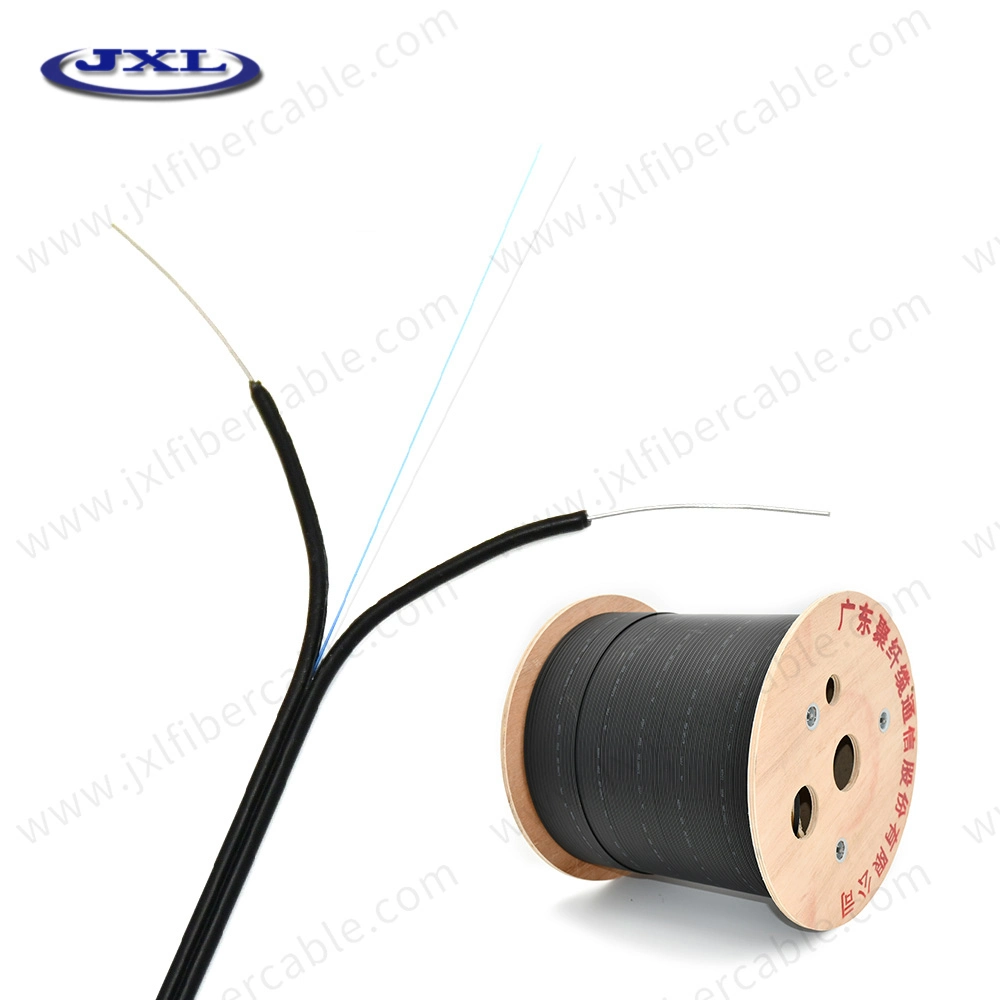 Duct fiber:
Characteristics
1.Special low-bend-sensitivity fiber provides high bandwidth and excellent communication transmission property;
2.Two parallel FRP strength members ensure good performance of crush resistance to protect the
fiber.
3.Single steel wire or massagers as the additional strength member ensures good performance of tensile strength;
4.Simple structure, light weight and high practicability;
5.Novel flute design, easily strip and splice, simplify the installation and maintenance;
6.Low smoke, zero halogen and flame retardant sheath.

Optical Characteristics
G.652

G.657

50/125μm

62.5/125μm

Attenuation
(+20ºC)

@850nm

≤3.5 dB/km

≤3.5 dB/km

@1300nm

≤1.5 dB/km

≤1.5 dB/km

@1310nm

≤0.45 dB/km

≤0.50 dB/km

@1550nm

≤0.30 dB/km

≤0.50dB/km

Bandwidth (Class A)

@850nm

≥500 MHz·km

≥200 MHz·km

@1300nm

≥1000 MHz·km

≥600 MHz·km

Numerical Aperture

0.200±0.015NA

0.275±0.015NA

Cable Cut-off Wavelength

≤1260nm

≤1480nm
Technical Parameters
Fiber Count

Cable Diameter
mm

Cable Weight
kg/km

Tensile Strength
Long/Short Term
N

Crush Resistance
Long/Short Term
N/100mm

Bending Radius
Static
/Dynamic
mm

1

(2.0±0.2)×(5.0±0.2)

20

60/120

300/1000

15/30

2

(2.0±0.2)×(5.0±0.2)

20

60/120

300/1000

15/30

3

(2.0±0.2)×(5.6±0.2)

21

60/120

300/1000

15/30

4

(2.0±0.2)×(5.6±0.2)

22

60/120

300/1000

15/30
Storage/Operating Temperature : -20ºC to + 60ºC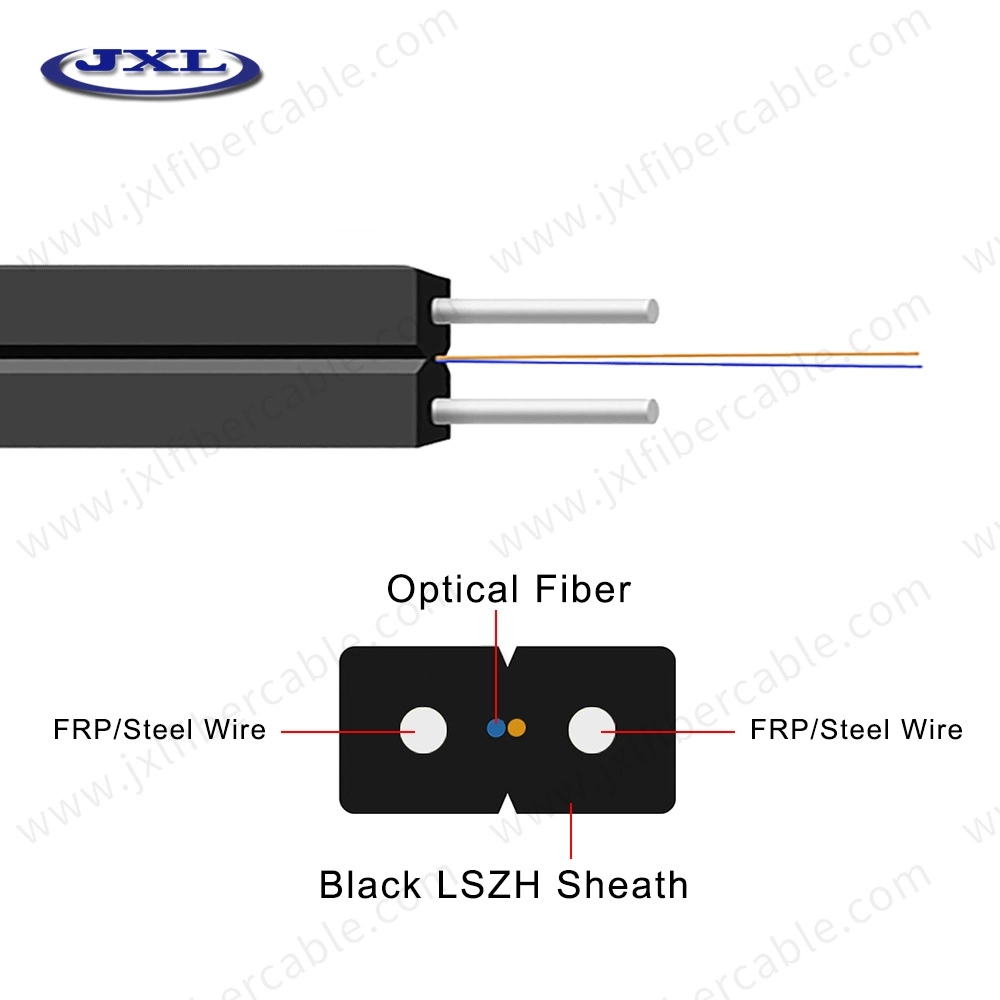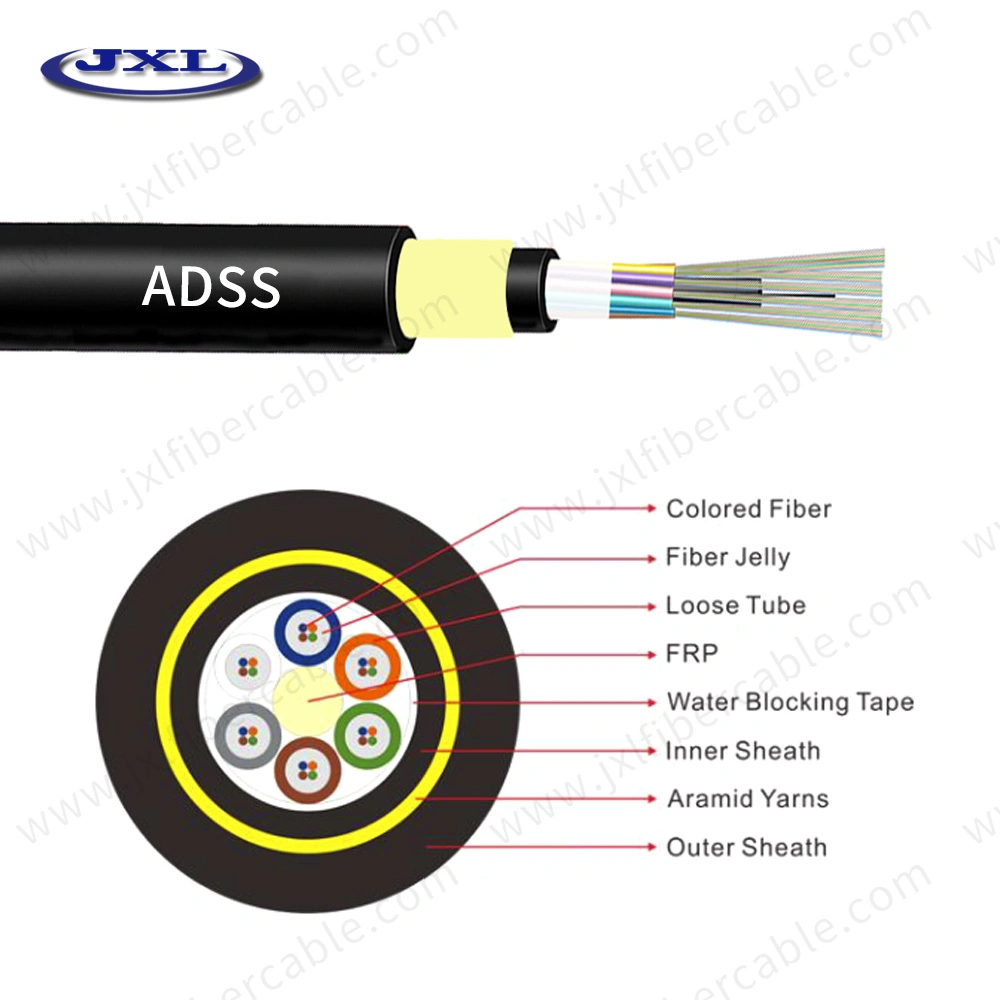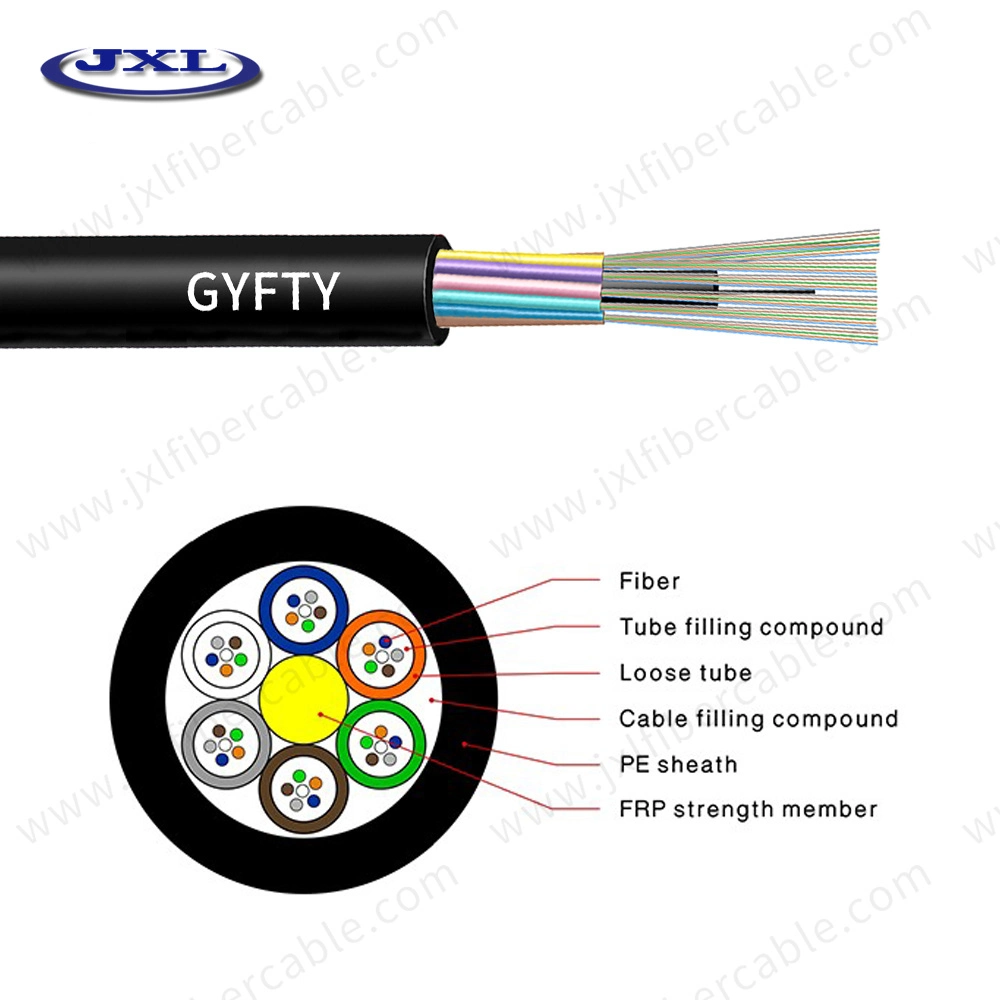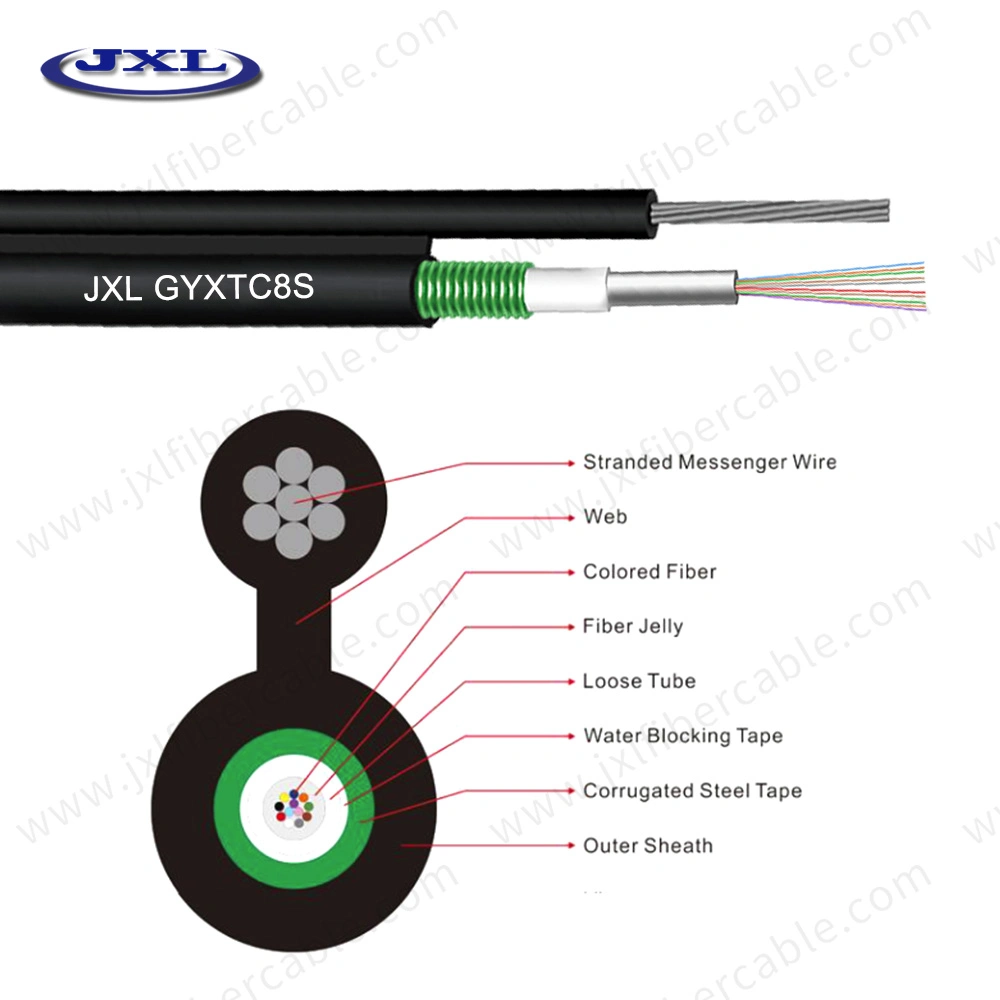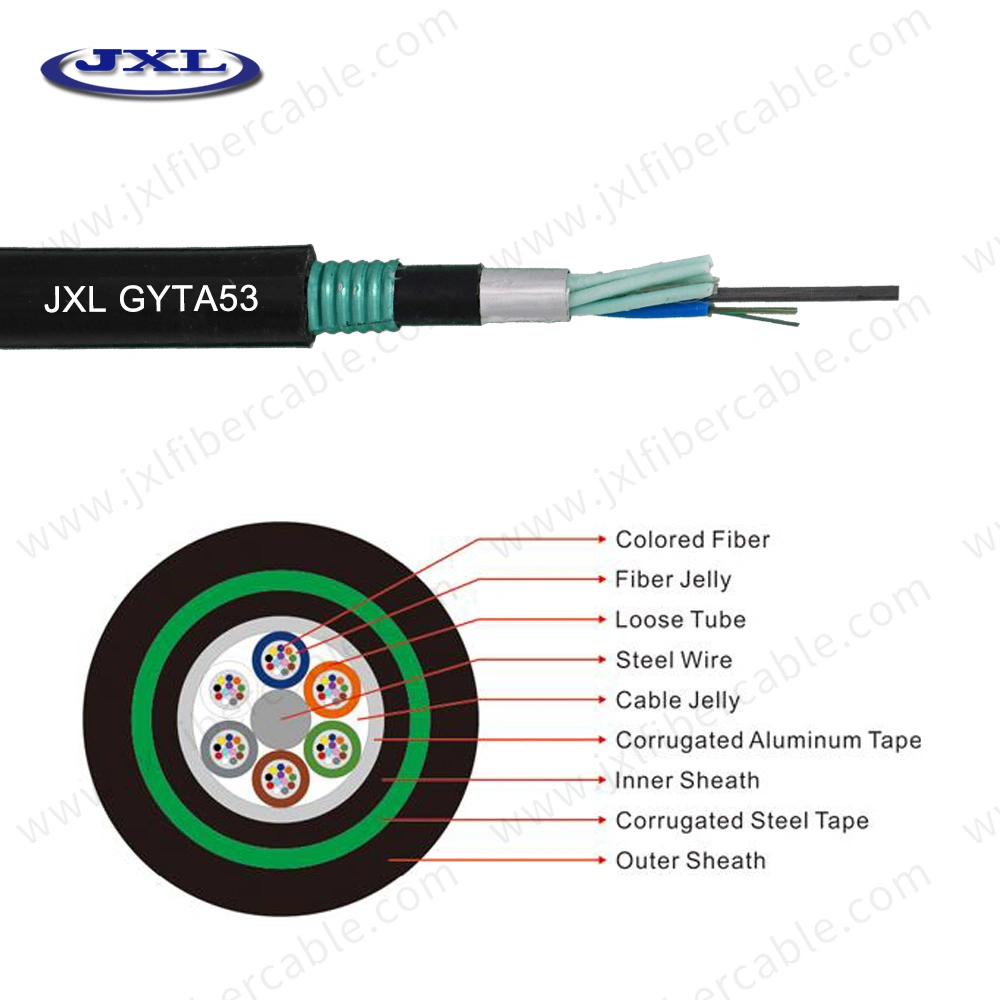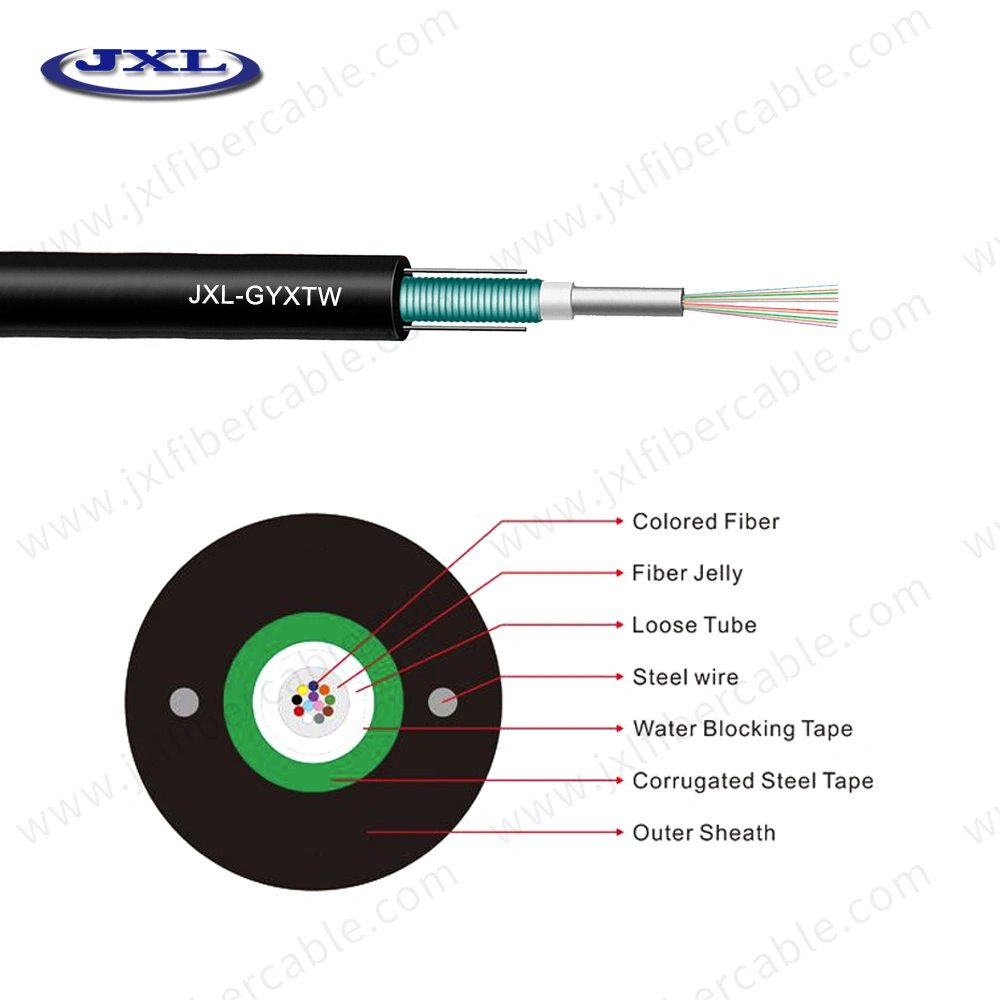 Guangdong Juxianlan Communication Co., Ltd. Was established in 2014 and specializing in manufacturing fiber optic products and providing fiber optic solutions and engineering services in Guangdong, China.

As a professional cable manufacturer, we are committed to providing customers around the world with comprehensive products, the latest technology, and professional services to help customers to build a high-quality network platform. Combining with the actual needs of customers, we are providing individualized and comprehensive solutions to meet customers′ demands.

We offer the whole range of equipment for fiber optic, Telecom (FTTH, 4G/5G Mobile Stations, etc. ), Ethernet, and CATV network. Each unit of our products will go through 3 QC procedures: Material checking before production, stability and performance testing after production and packing checking before delivery.

Currently, most of our products have been exported to Europe, Russia, and South America. Welcome numerous agents, integrated dealers, and equipment producersall over the world to cooperate with us, to the greatest extent possible to meet your needs.

FAQ:

Are you a factory or trade company?
JXL fiber is a the real factory meanwhile we are listed company

What is your main product?
Outdoor fiber optic cables; indoor fiber optic cables;FTTH Drop cables; ADSS;
Indoor armored patch cords fiber cable; Optical patch cords SC/LC/FC/ST; MTP/MPO optical patch cord.

Product quality guarantee period?
25 years' Guarantee for fiber optic cable

Do you have certificate for raw material?
We build long-term relationship cooperation with qualified ISO9001, ROHS raw material suppliers.

What is your delivery time?
Within 24 hours for 50KM normal kinds of fiber optic cable;
1 ~2 working days for fiber optic patch cords with 10000 connectors.

MOQ: what is your minimum quantity?
MOQ for fiber optic cables: 1KM
There is no MOQ required for fiber optic patch cords,as there's stock for normal kinds.

Payment
For large orders: T/T, L/C
For small orders: T/T,Western Union and Paypal are acceptable.

Shipping & Delivery
Normal orders: shipped by sea
Sample orders: by sea , by air


Welcome to Send us Inquiry on Belowing Table. Start Your Project Today.