Gyxy/Gyxtw/Gyxty/Gyxts/Gyfxy/Gyts/Gyta/Gyty/Gyfty Outdoor Armored Fiber Optic Cable
Features:
1. Up to 288 fibers.
2. The loose tube stranding technology make the fibers have good secondary excess length and allow the fibers free movement in the tube. Which keeps the fiber stress-free while the cable is subjected to longitudinal stress.
3. Corrugated steel tape armored and double PE sheath providing excellent crush resistance and rodent resistance.
4. Metal strength member provides excellent strain performance.
Technical data:
Fiber Num.
Outer diameter (mm)
Weight (kg/km)
Min.Bending radius(mm)
Tension (N)
Crash loading (N/100mm)
Static
Dynamic
Short term
Long term
Short term
Long term
2-24
13.3
210
12.5 times O.D.
25 times O.D.
3000
1000
3000
1000
26-36
13.6
220
38-60
14.1
225
62-72
14.6
255
74-96
16.2
305
98-120
17.7
350
122-144
19.1
395
146-216
19.6
420
218-240
22.8
530
242-288
25
620
Fiber Optic Cable Applications
1. Adopted to Outdoor distribution
2. Suitable for direct buried method
3. Long distance and local area network communication
4. Used outdoor cabling
Fiber Optic Cable Specifications
1.2-288 core fiber optic cable / GYTY53 Fiber Optic Cable / Fiber Optic Cable
2. PE jacket 2-288 core Fiber Optic Cable
3. GYTY53 Fiber Optic Cable
4. Burial Fiber Optic Cable
Fiber Optic Cable Feature Description
1. Good mechanical and temperature performance
2. High strength loose tube that is hydrolysis resistant
3. Special tube filling compound ensure a critical protection of fiber
4. Crush resistance and flexibility
5. The following measures are taken to ensure the cable watertight
6. Loose tube filling compound, 100% cable core filling
7. Enhancing moisture-proof
8. Water-blocking material
9. Single Fiber Reinforced Plastic as the central strength memberFiber optic cable cable GYTY53 comply with Standard YD/T 901-2001 as well as IEC 60794-1
Packing:
Protected by wooden batterns.
PS: The inner and outer ends of cable will be capped and made accessible for testing. A direction
Of rotation arrow is marked on the drum together with the identification
Structure chart of GYTY53: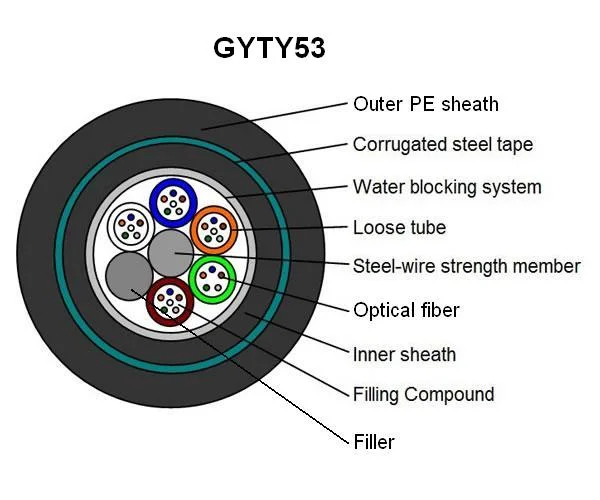 More pictures for GYTY53: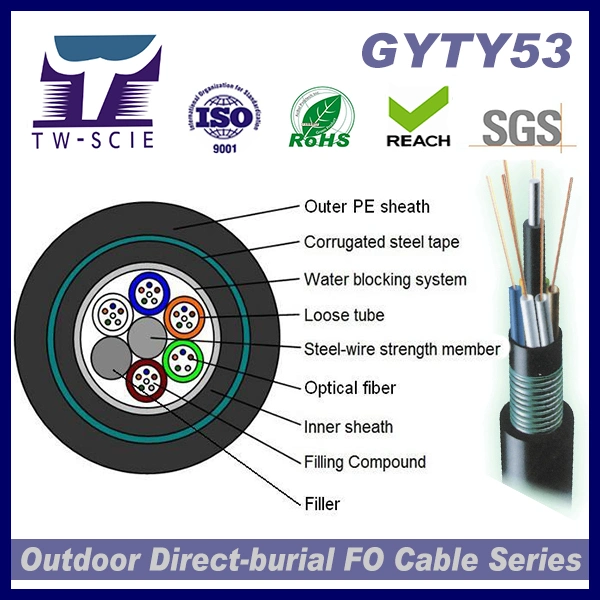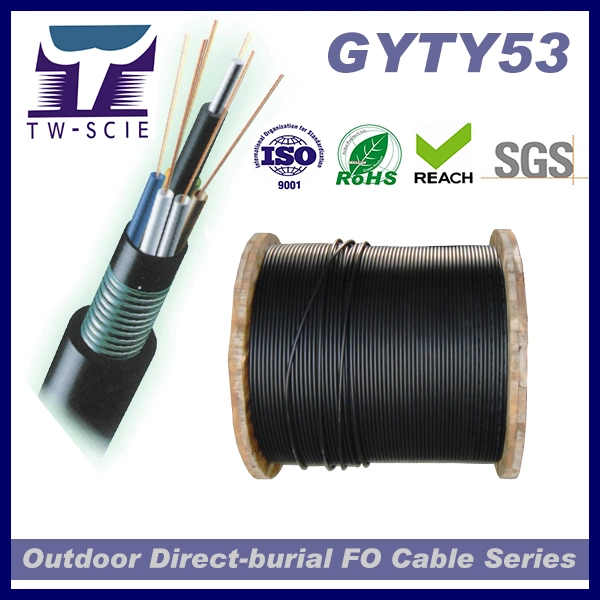 Company view: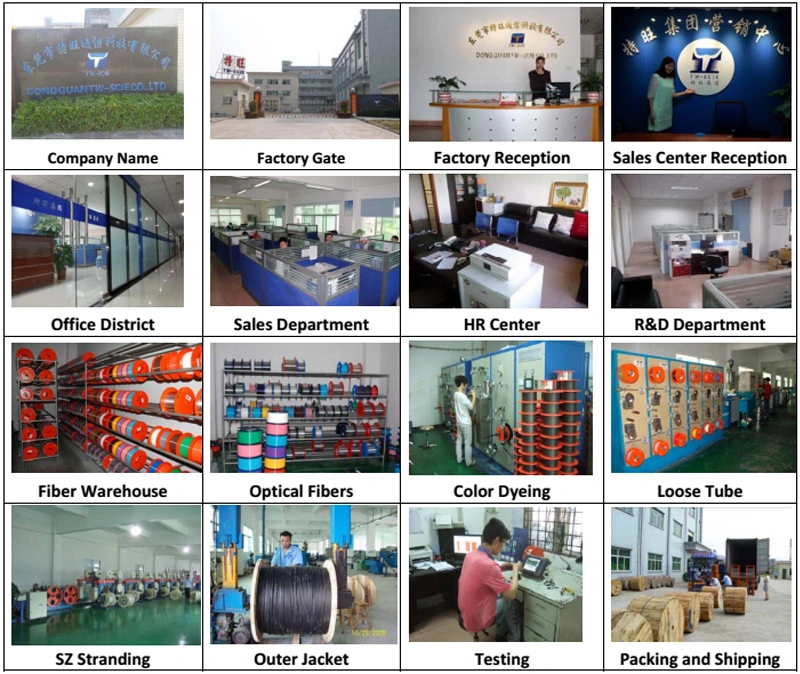 For more details please feel free to contact me. Any of your inquiry will reply within 24hrs.
Banney