Shenzhen 19 years adss OEM manufacturer supply outdoor armored fiber optic cable
We are 20 years fiber optic cable manufacturer.
Welcome to go to the factory tour!
Send message to us can get free samples.
Description:
ADSS cable is loose tube stranded. 200um or 250um fiber, is positioned into a loose tube which made of high modulus plastics. The tubes are filled with a water-resistant filling compound. The tubes (and fillers) are stranded around a FRP as a non-metallic central strength member into a compact and circular cable core. After the cable core is filled with filling compound. it is covered with thin PE inner sheath. After stranded layer of aramid yarns are applied over the inner sheath as strength member, the cable is completed with PE or AT (anti-tracking) outer sheath.
Characteristics:
Can be installed without shutting off the power.
Excellent AT performance, The maximum inductive at the operating point of AT sheath can reach 25kV.
Light weight and small diameter reducing the load caused by ice and wind and the load on towers and backprops
Large span lengths and the largest span is over 1000m.
Good performance of tensile strength and temperature.
The design life span is 30 years.
Product perameter :
| | |
| --- | --- |
| Model Number | ADSS |
| Type | Coaxial |
| Number of Conductors | ≥ 10 |
| Application | Aerial fiber cable |
| Function | Delivery signal light |
| Certification | ADSS pass ISO9001,UL, TIL, CE |
| Sheath material | PE or AT for adss fiber optic cable |
| Fiber type | OS1/OS2,OM1,OM2,OM3,OM4 |
| Length per roll | 2km/3km/4km ADSS fiber |
| Marking | printing |
| Fiber count | 2core to 288 core |
| Strength member | FRP |
Purchasing Risk!
1.Many small factories are without aramid yarm stranding equipment, aramid yarn is directly into the machine
with flat way, tension index of those ADSS cable serious unqualified.
2.With low modulus aramid yarn or inadequacy aramid yarn even the high strength yarn which is with just 1/15 cost of aramid yarn as the aramid yarn , the ADSS cable will break in a short time after installing.
3.In same cases, ADSS need arc-resistant sheathing materials, that is AT outer sheath.
While some factories do not use it which cause the outer sheath corrosion,aging fast or cracked after a period of time.
More Products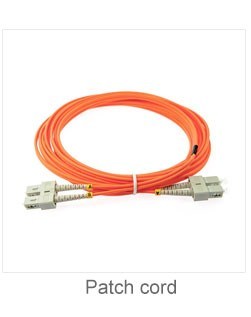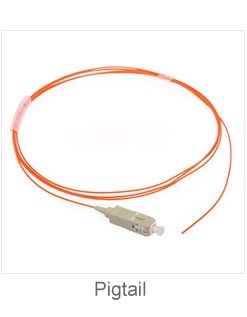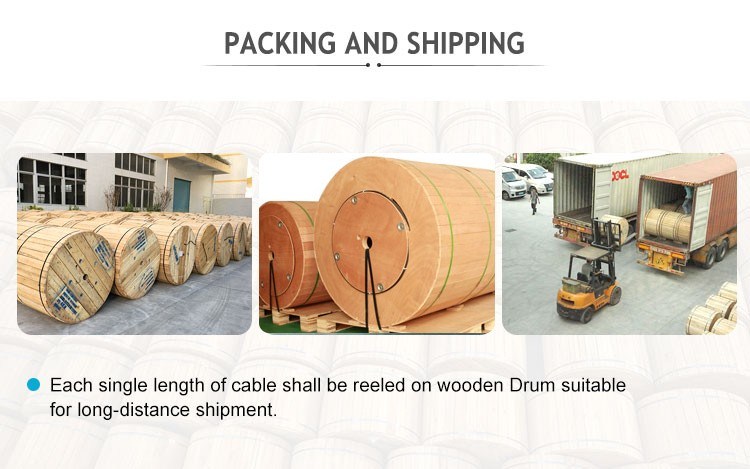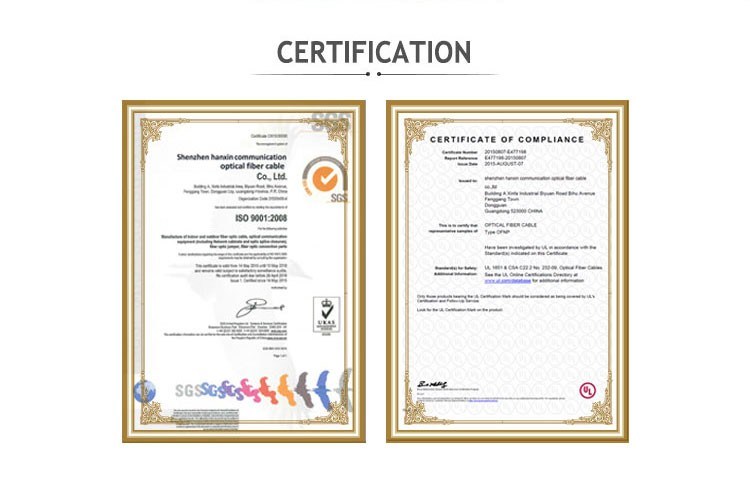 1.Are you the real manufacturer?
Yes. We are the real manufacturer with 19 years' history.
2.What is your fiber brand ?
HANXIN,MECABLE,NECERO, etc
3.Can you accept small order?
Yes, small order is available .We support new project of our customers as we know business is always from small order.
5.What is your delivery time?
Usually within 2-3 working days
6. How to Store the Optical Fiber Cable Properly?
Store the drum indoor before using, the drum should place sideways
not on the end.
7.What is your payment way?
T/T, L/C, D/A,D/P, Moneygram,Western Union and Paypal.
8.How to Reduce the Fiber Splice Loss?
Use good fiber core.
Good splicer with skilled splicing.
The accessories such as connectors & adapters keep in low attenuation.