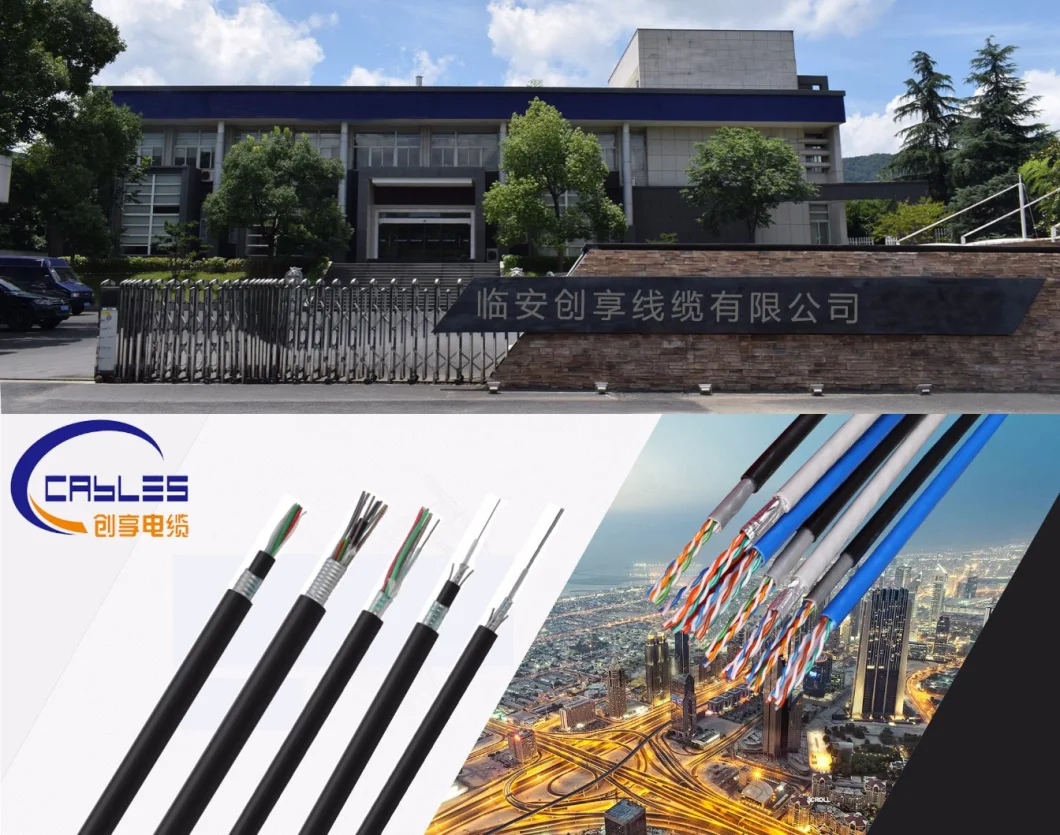 Optical Fiber Cable Patch Cord FC-FC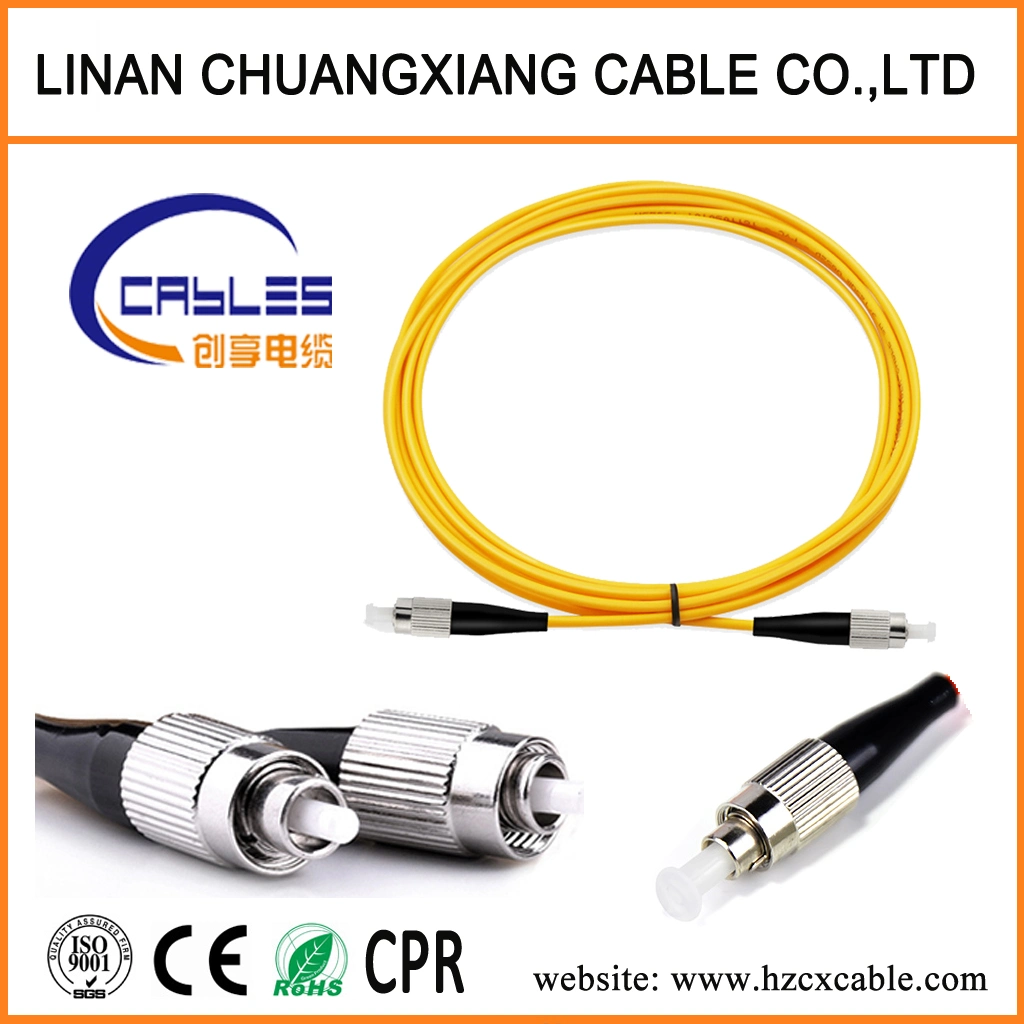 Description:
The patch cord is made by 2.0mm or 3.0mm PVC sheath simplex or duplex indoor cable and then is completed with SC. ST. FC or LC connectors.
It provides a stable and reliable connection both SM or MM and single or dual fiber. PC, UPC and APC is optional.
Low insertion loss.
High return loss.
High stability and reliability.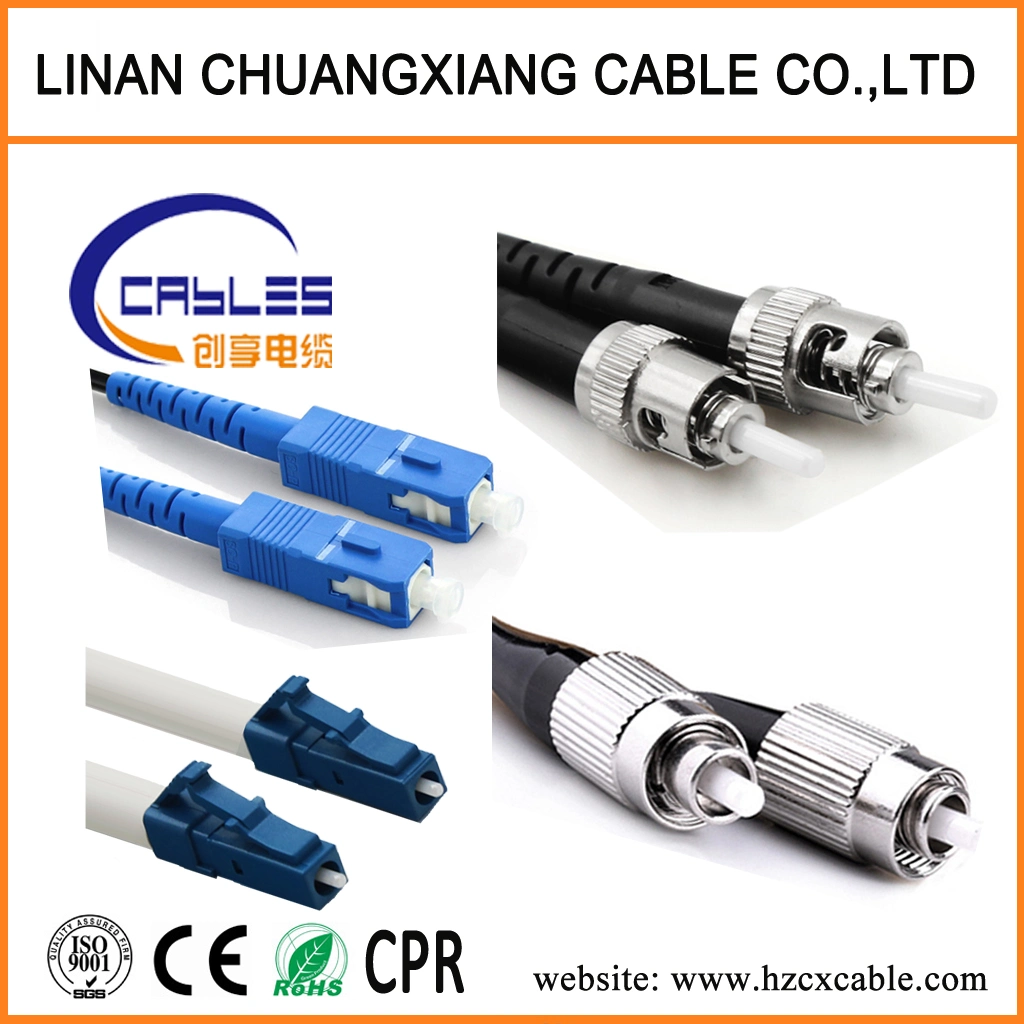 Application:
1. Optical fiber communication system
2. Optical access network
3. Optical-fiber date communication
4. Optical fiber CATV
5. A local area network (LAN)
6. Test equipment

Technical parameter:
Characteristic
SM , MM
Connector type
FC/SC/ST/LC/MU/MT-RJ
Diameter(mm)
0.9,2.0,3.0
Polish
SM PC
MM PC
UPC
APC
Insertion loss
≤0.3dB
≤0.4dB
≤0.2dB
≤0.3dB
Return loss
≥40dB
≥50dB
≥65dB
Interchangeability
≤0.2dB
Repeatability
≤0.2dB
Operation temperature
-40~+80
Order Optional:
1) Connector type: FC, SC, LC, ST
2) Ferrule End-face: PC, UPC, APC
3) Core Type: Single-mode (SM: 9/125um), Multimode (MM: 50/125um or 62.5/125um)
4) Cable Quantity: Simplex, Duplex
5) Cable Diameter: φ3.0mm,φ2.0mm, φ0.9mm
6) Cable Length: 1, 2, 3 meter or customized
7) Cable type: PVC, LSZH
G652D fiber information
Mode field diameter (1310nm): 9.2±0.4μm
Mode field diameter (1550nm): 10.4±0.8μm
Cladding diameter: 125±1.0μm
Coating diameter: 245±7.0μm
Attenuation at 1310nm: ≤0.35dB/km
Attenuation at 1550nm: ≤0.21dB/km
Bending loss at 1550nm (100 turns,30mm radius): ≤0.05dB
Dispersion in the range 1288 to 1339nm: ≤3.5ps/(nm·km)
Dispersion at 1550nm: ≤18ps/(nm·km)
Dispersion slope at zero dispersion wavelength: ≤0.092ps/(nm2·km)
More product: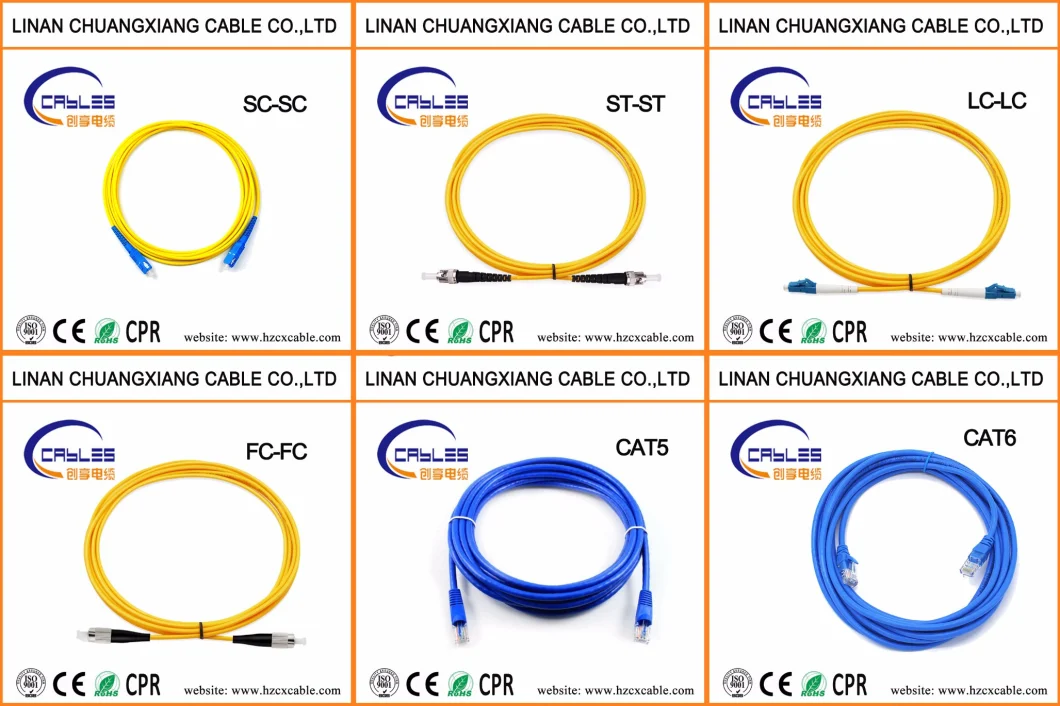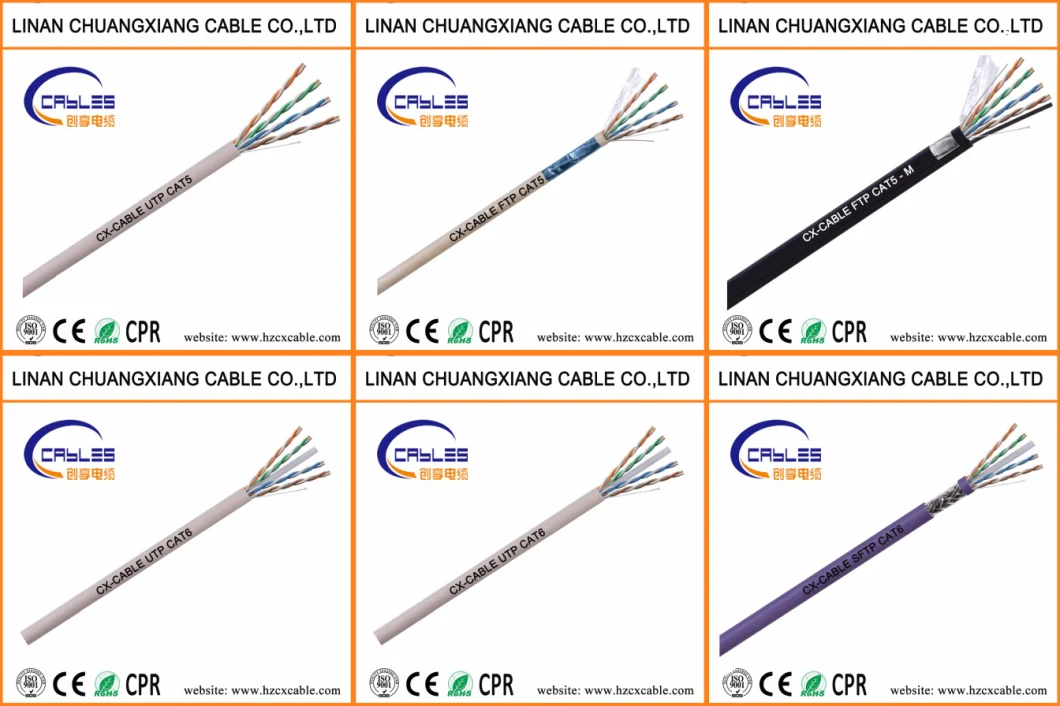 Contact Information:
Name: Diego
Mob :+86 15067106732
Tel:+86 571 61107876 Fax:+86 571 61107877

Web: chuangxiang-lancable.en.made-in-china.com
We are here waiting for you~