High strength 16 36 96 144 288 core multi mode outdoor armored fiber optic cable
We are 19 years fiber optic cable manufactory!
Welcome to go to the factory tour!
We focus on the quality of the fiber optic cable!
Send message to us can get free samples.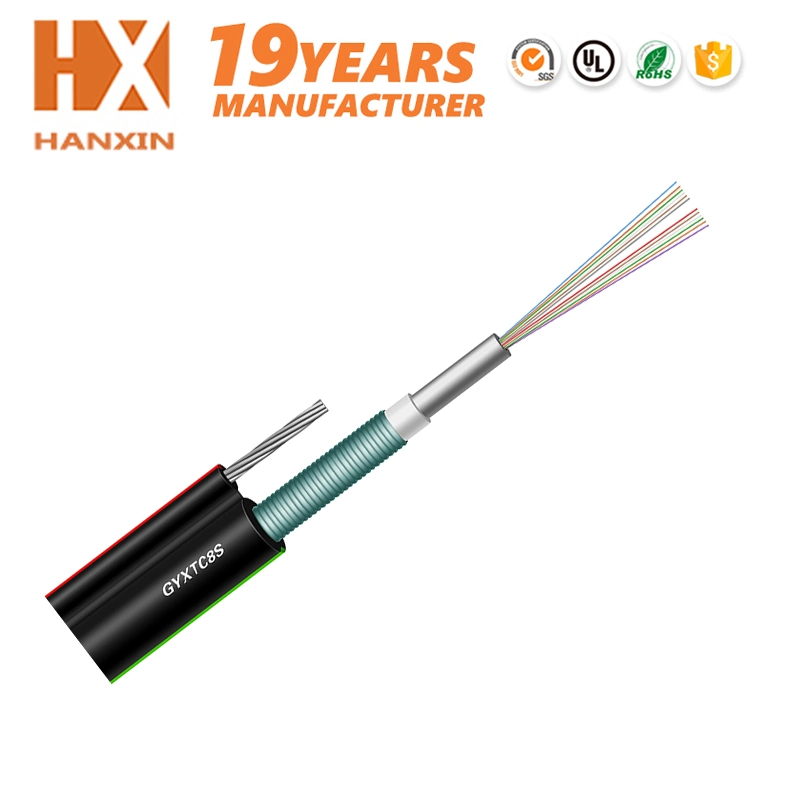 Product Description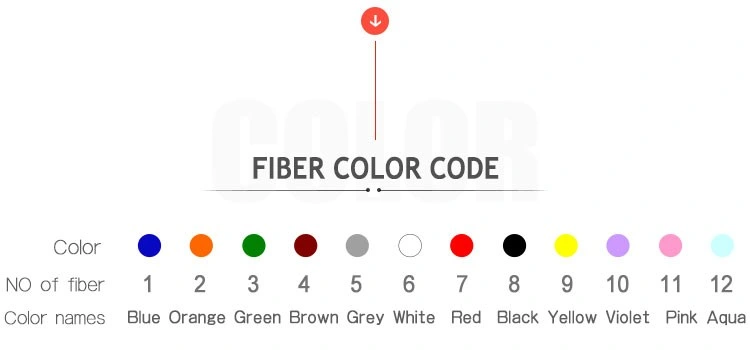 G652D

G655

50/125μm

62.5/125μm

Attenuation(+20deg C)

@850nm

≤ 3.0dB/KM

≤ 3.0 dB/KM

@1300nm

≤ 1.0dB/KM

≤ 1.0 dB/KM

@1310nm

≤ 0.36 dB/KM

--

@1550nm

≤ 0.22 dB/KM

≤0.23dB/km

Bandwidth(Class A)

@850nm

≥ 500 MHz-KM

≥200 MHz-KM

@1300nm

≥1000

MHz-KM

≥600 MHz-KM

Numerical Aperture

0.200±0.015NA

0.275±0.015NA

Cable Cut-off Wavelength λcc

≤1260nm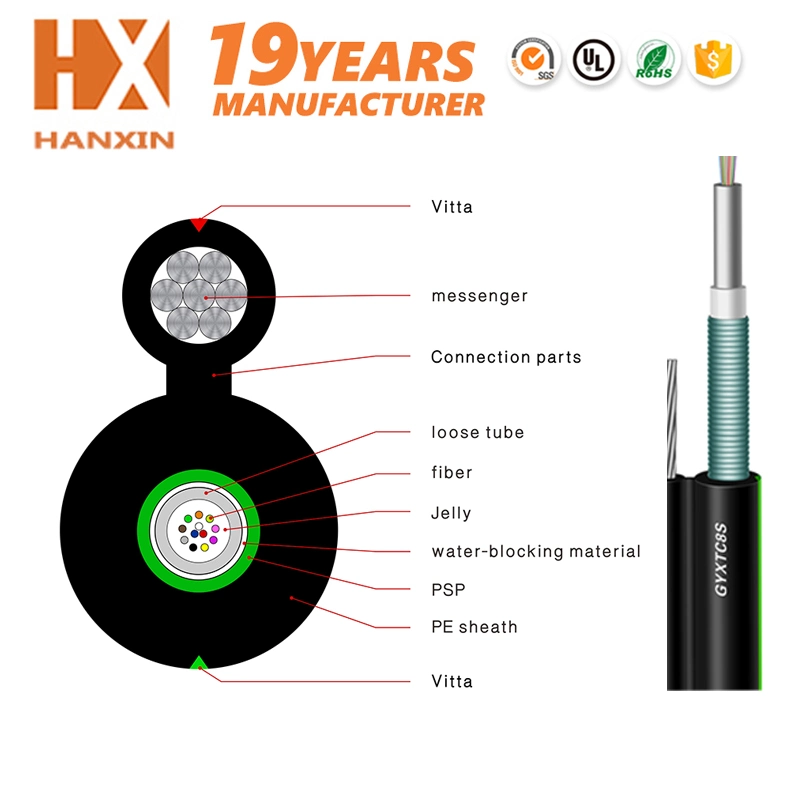 Armored fiber optic cable Standards:
GYXTC8S cable complies with Standard YD/T 769-2003.
Storage/Operating Temperature: -40°C to + 70°C
Armored fiber optic cable Description
Outdoor aerial installations along utility poles for cable television, telecom or other outside placampus backbone applications without the need for cable lashing
Armored fiber optic cable Feature
l Figure-eight construction for use with standard messenger clamping and support hardware.
l Ideal for new installations. The figure-eight messenger cable reduces installation time and cost by approximately 50% compared to separate installation of a messenger wire and the lashing of the cable to the messenger.
l Wide operating temperature range of -40°C to +85°C
l 1/4-inch galvanized messenger standard
l Polyethylene outer cable jacket for excellent UV and weather resistance
l Designed to the NESC requirements for light, medium and heavy storm loads (see cable
characteristics table for maximum span lengths)

Packaging & Shipping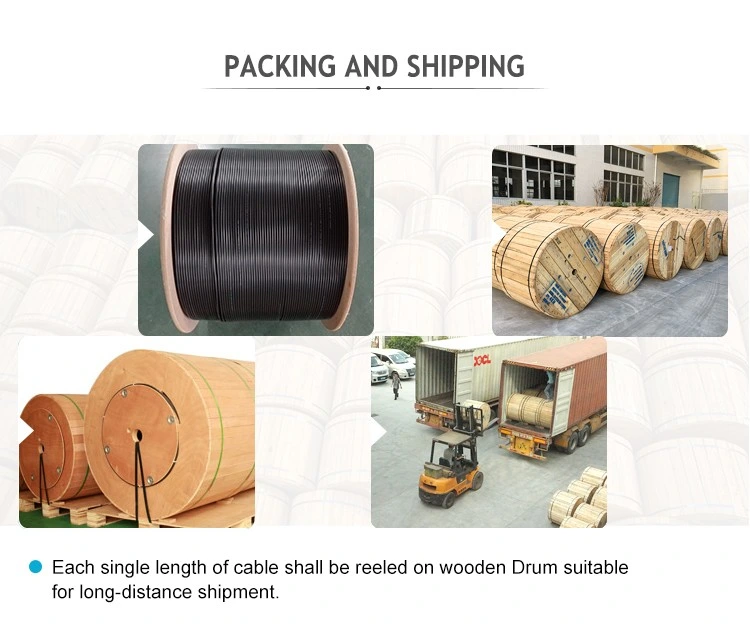 Company Information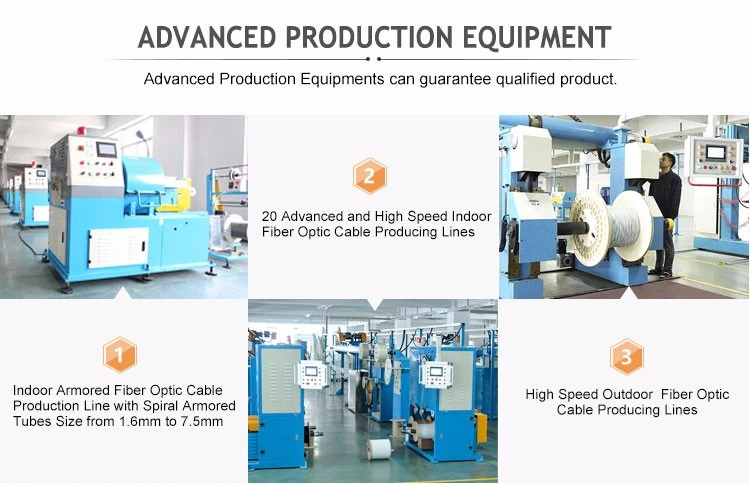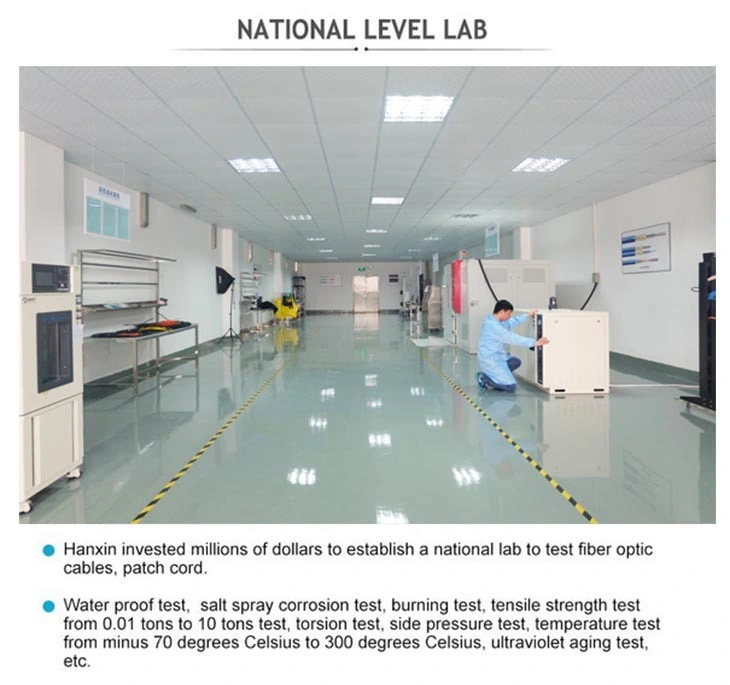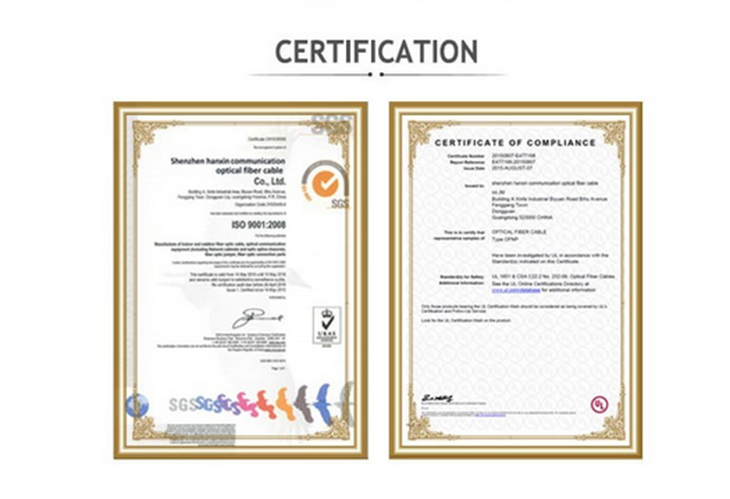 More products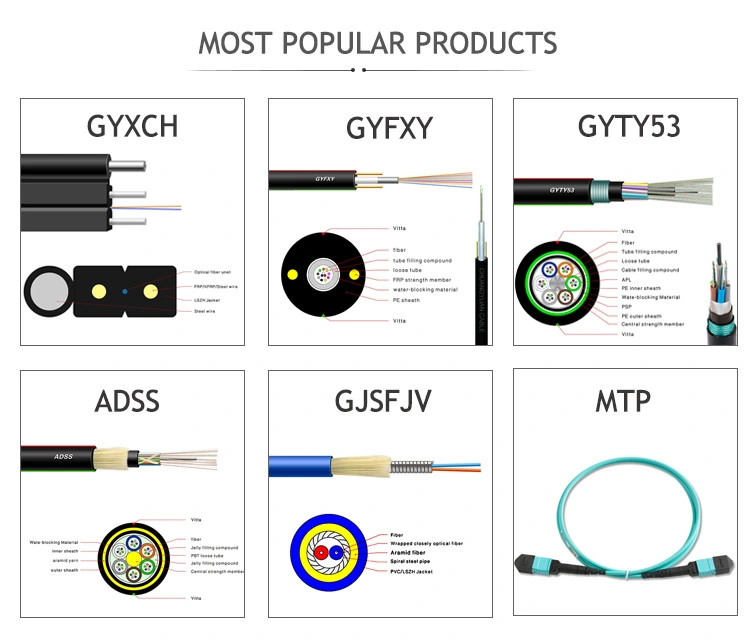 FAQ
1.Are you the real manufacturer?
-Yes. We are the real manufacturer with more than 560 staff.
2.How many years have you been in the field of fiber optics ?
-Since 1999.
3.Can you accept small order?
- Yes, small order is available .We support new project of our customers as we know business is always from small order.
4.What is your warranty period?
-25 years for fiber optic cable
5.Which kind of certification you have ?
-ISO9001, SGS, UL, RoHs.
6.What is your delivery time?
-Usually within 2-3 working days
7.What about your annual production capacity?
-Outdoor/Indoor Fiber Optic Cable, our annual output is 8,000,000 KM;
FTTH/FTTX/FTTA Cable, it is 6,000,000 KM per year;
Patch Cord/Pigtails, it is 12,400,000 Pieces per year.
8.What is your payment way?
-T/T, L/C, Western Union and Paypal.
9.Can you supply customized products and logo?
-Yes. We supply OEM&ODM service. You can send us your drawing.