Description:
LC-ST Fiber Optic Patch Cord , 2.0mm Duplex Fiber Cable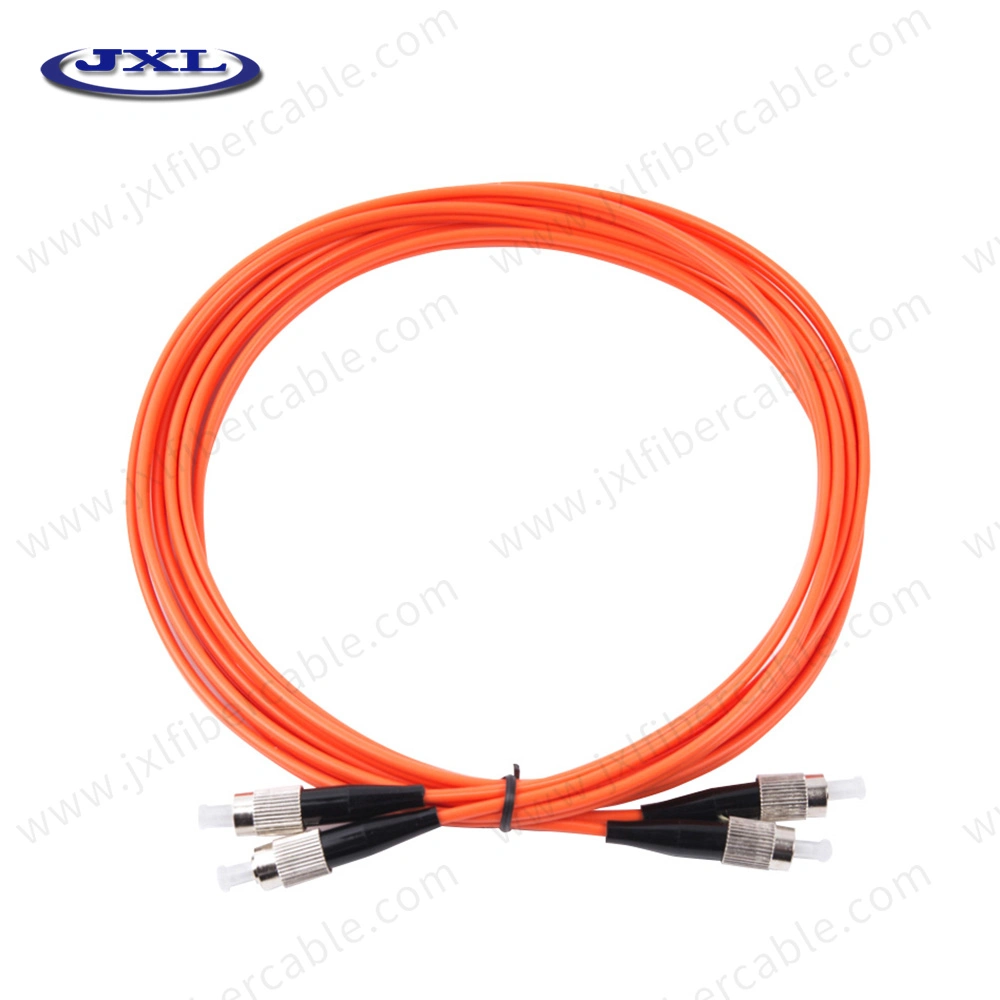 Our supply fiber optic patch cord, including OM4/ OM3, 9/125, 50/125,62.5/125 fiber types. The armored fiber optic patch cords can be with SC, ST, FC, LC, MU, SC/APC, ST/APC, FC/APC, LC/APC types of terminations.
Features:
Good durability
Good exchangeability
High temperature stability
Low insertion loss and High Return Loss
Applications:
High density wiring system.
40G and 100G system, QSFP module.
Data communication network
Optical system access network
Storage area network fiber channel
Wiring in communication base station and distribution case.
Optical Specifications(MPO):
Parameter
Singlemode Patchcord
Multimode Patchcord
Polishing Type
PC
APC
PC
Insertion loss(dB)
Max.
<=0.7dB
<=0.7dB
<=0.7dB
Typical
<=0.35dB
<=0.35dB
<=0.35dB
Return loss(dB)
>=50dB
>=60dB
≥20dB
Operating temperature
-20ºC~75ºC
Storage Temperature
-40ºC~75ºC
500 mating cycles loss
I.L changed≤0.2dB
Durability
>1000 cycles
Optical Specifications(Other connector):
Parameter
Singlemode Patchcord/Pigtail
Multimode Patchcord/Pigtail
Polishing Type
PC
UPC
APC
PC
Insertion loss(dB)
<=0.3dB,MTRJ<=0.5dB
<=0.3dB
<=0.3dB
<=0.3dB,MTRJ<=0.5dB
Return loss(dB)
>=45dB,MTRJ>=35dB
>=55dB
>=65dB
Operating temperature
-20ºC~75ºC
Storage Temperature
-40ºC~75ºC
100 mating cycles loss
I.L changed≤0.1dB
Durability
>1000 cycles
Geometric Specification(Other connector):
Parameter
PC Polishing
APC Polishing
SC Type
LC Type
R.O.C
10~25mm
7~25mm
5~12mm
Apex Offset
<50um
<50um
<50um
Fiber Height
-125nm-50nm
-100nm-100nm
Polishing Angle
8°± 0.3°
Note:For more details, please contact our sales