Customized 24 Core LC UPC Om4 Optic Fiber Cable Patch Cord
This Indoor OM4 fiber cable use 900um flame-retardant tight buffer fiber as optical communication medium, the tight buffer fiber wrapped with a layer of aramid yarn as strength member units, such unit is extruded with a layer of PVC or LSZH material as inner jacket . The cable is completed with a figure 8 PVC or LSZH
jacket.
Standards
Comply with standard GR-409, IEC 60794-2-10/11, meet the requirements of UL approval for OFNR .ORNP.


Cable Characteristics
1 Tight buffer fiber ease of stripping
2Excellent flame-retardant performance
3Figure 8 structure facilitate embranchment
4Aramid yarn as strength member make cable have excellent tensile strength
5Adopt strict process and raw materials control to guarantee the lifespan of 15 years
6 The jacket anti-corrosion, anti-water, anti-ultraviolet radiation, flame-retardant and harmless to environment
7 All dielectric structure protect it from electromagnetic influence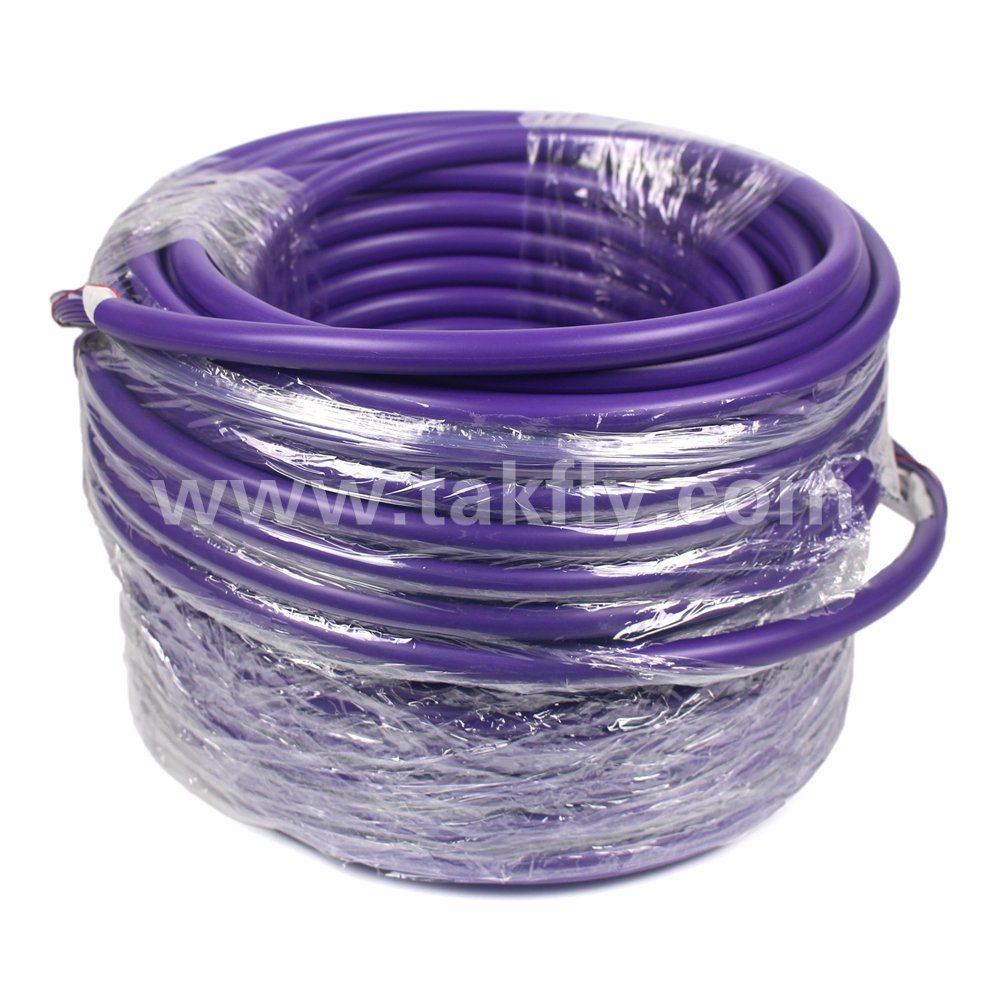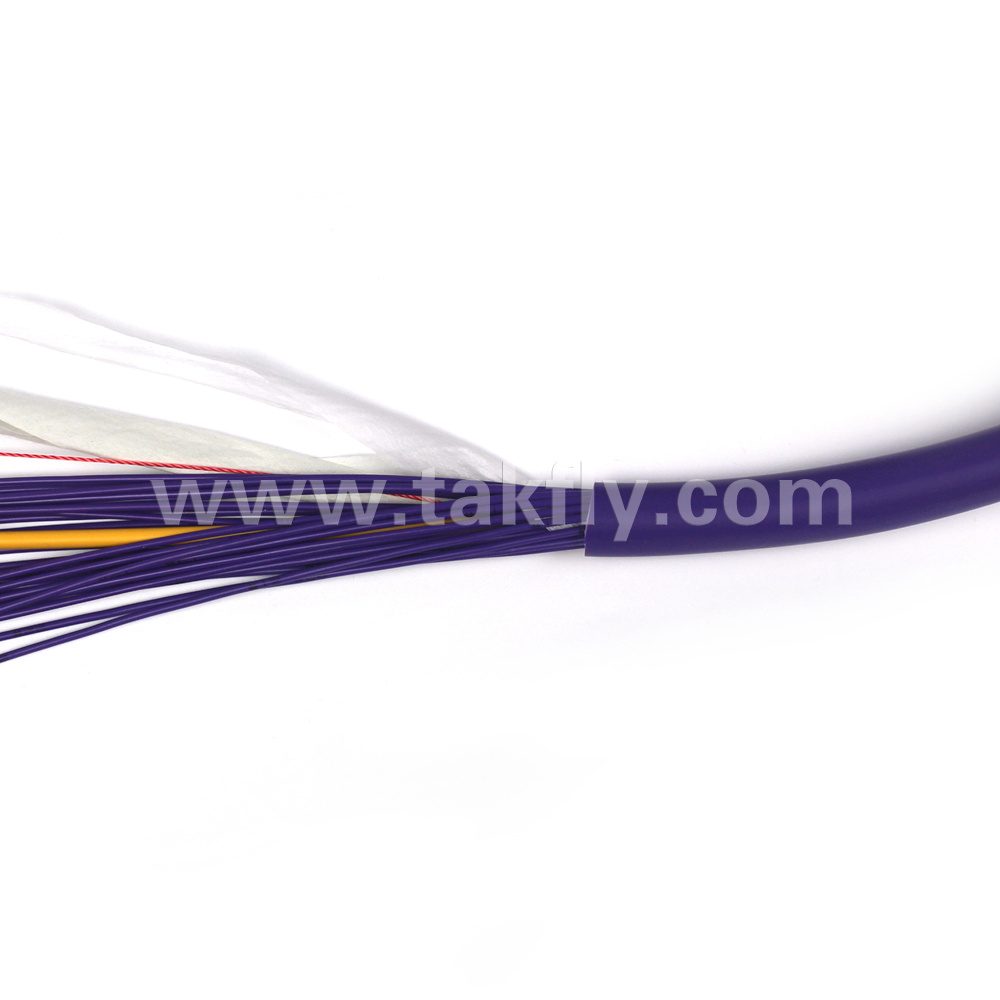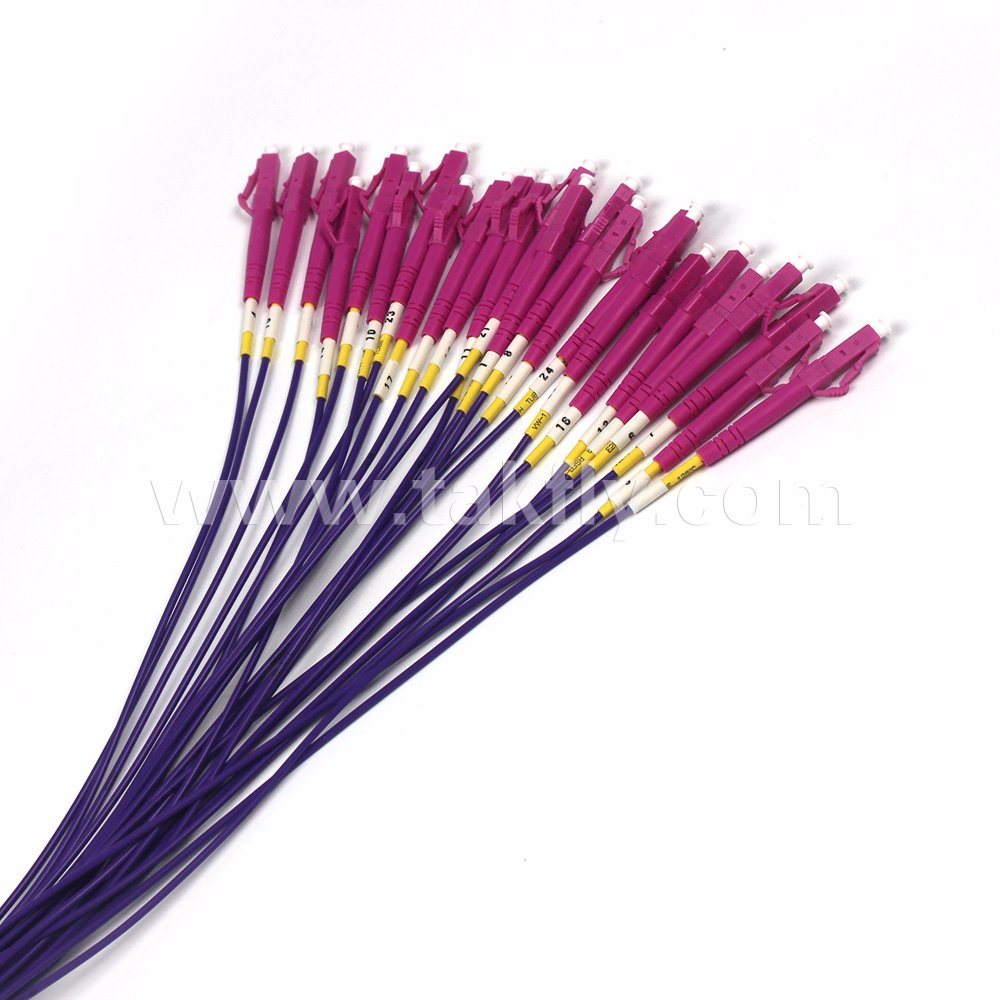 Specification
| | |
| --- | --- |
| Fiber Type | G652D,G655,G657,OM1,OM2,OM3,OM4 |
| Coating Material | PVC, OFNR,OFNP,LSZH,LSOH |
| OD Optional(mm) | 1.6*3.3, 1.8*3.7,2.0*4.1,2.8*5.7 |
| Max Tensile Strength(N) | Long term 100/ Short term 200 |
| Min Bending Radius(mm) | Dynamic 20D/Static 10D (except G657) |
| Temperature range | PVC: -20°C ~+90°C ;LSZH:-20°C ~+70°C |
Why Choose Takfly?
1.High efficiency,with more than 3000 square meters size & 150+ professional workers can finish your order within a week
2.Quality assurance,we are a factory strictly operating ISO 9001:2008 quality control system,twice check before delivery
3.Competitve price.As a factory,costs are controllable
4.Flexible payment term.T/T,L/C,paypal is availble
5.Professional,Our workers are at least 3 years experience in fiber optic fields,besides,we cooperated with Electroson,Telefonica,etc
6.Complete product range, products cover fiber optic cable,Fiber optic adapter,attenuators,full total FTTH solution.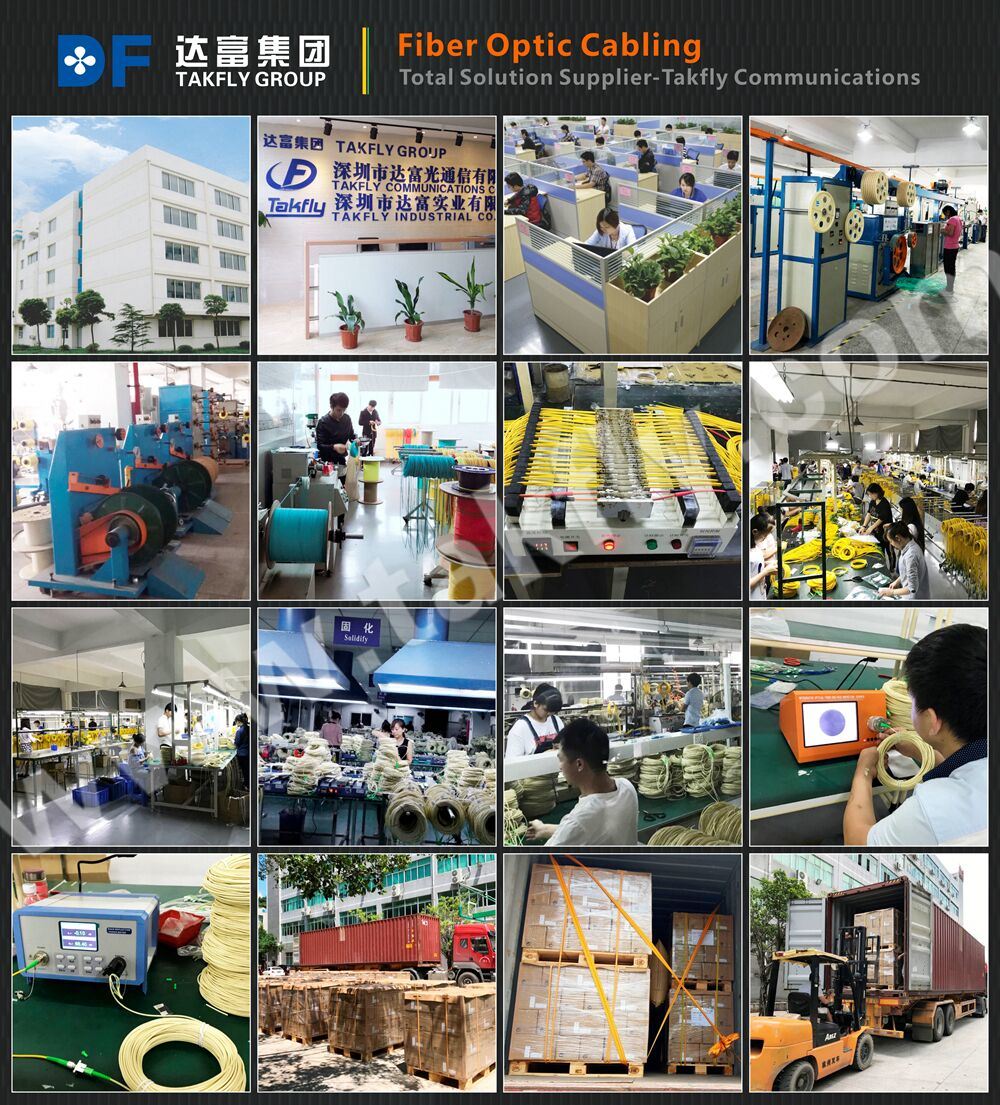 Would you like some
indoor Om4 fiber optic cable
to test?Please write me back.