Amored Cable Outdoor Fiber Optic Cable Double Jacket GYTA53

Packaging & Delivery
Packaging Details: Wooden Drum
Delivery Detail: 15~20 Days


Specifications
1. Optical fiber cable
2.100% test before delivery
3. Factory price
4. Manufacturer by your requirements
5. underwate cable


GYTA53:
Metal Strength member, Loose tube stranded type, gelly filled, APL- Polyethylene(PE)sheath, PSP armor and Polyethylene(PE) outer sheath, Outer door optical fiber cable for

Technical characteristics:
Selected high quality optical fiber ensure the optical fiber cable have excellent transmission properties
The unique fiber excess length control method provides the cable with excellent mechanical and environmental properties
Very strict material and manufacturing control guarantees stable product quality.
Total cross-section water-resistant structure make cable have an excellent properties of moisture resistance
Special jelly filled in the loose tube provides the fibers with critical protection
The central member adopted corrosion resistant, high young's modulus phosphatic steel wire.
PSP armor structure has super crush resistance.


Cable Characteristics
Accurate fiber excess length ensures good mechanical and temperature performance
High strength loose tube that is hydrolysis resistant and special tube filling compound ensure a critical protection of fiber
Specially designed compact structure is good at preventing loose tubes from shrinking
Crush resistance and flexibility
The following measures are taken to ensure the cable watertight:
Steel wire used as the central strength member
Loose tube filling compound
100% cable core filling
APL moisture barrier
PSP enhancing moisture-proof
Water-blocking material
Technical Data




Fiber count

Cable outer dia (mm)

Cable weight (kg/km)

Min.bending radius(mm)

()

Permissible tensile force(N)

()

Permissible pressure force(N/100mm)

Static

Dynamic

Short-term

Long-term

Short-term

Long-term

2-24

21.6

890

15D

30D

20000

10000

5000

3000

26-60

22.1

890

15D

30D

20000

10000

5000

3000

62-72

22.8

940

15D

30D

20000

10000

5000

3000

74-96

24.5

1100

15D

30D

20000

10000

5000

3000

98-120

26.0

1200

15D

30D

20000

10000

5000

3000

122-144

27.9

1300

15D

30D

20000

10000

5000

3000

Note

:

"D"

;

"D" is cable diameter
Temperature Range


















Transport/Storage temp

-40ºC~ +70ºC

Installation temp

-30ºC~ +50ºC

Operation temp

-40ºC~ +70ºC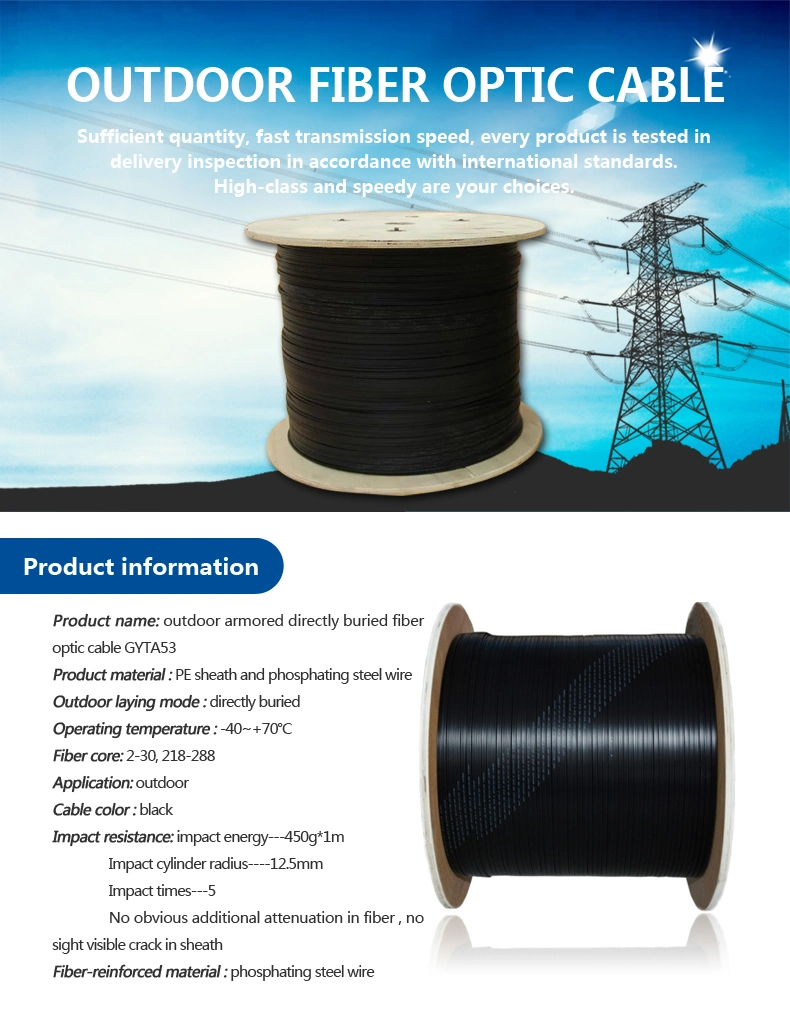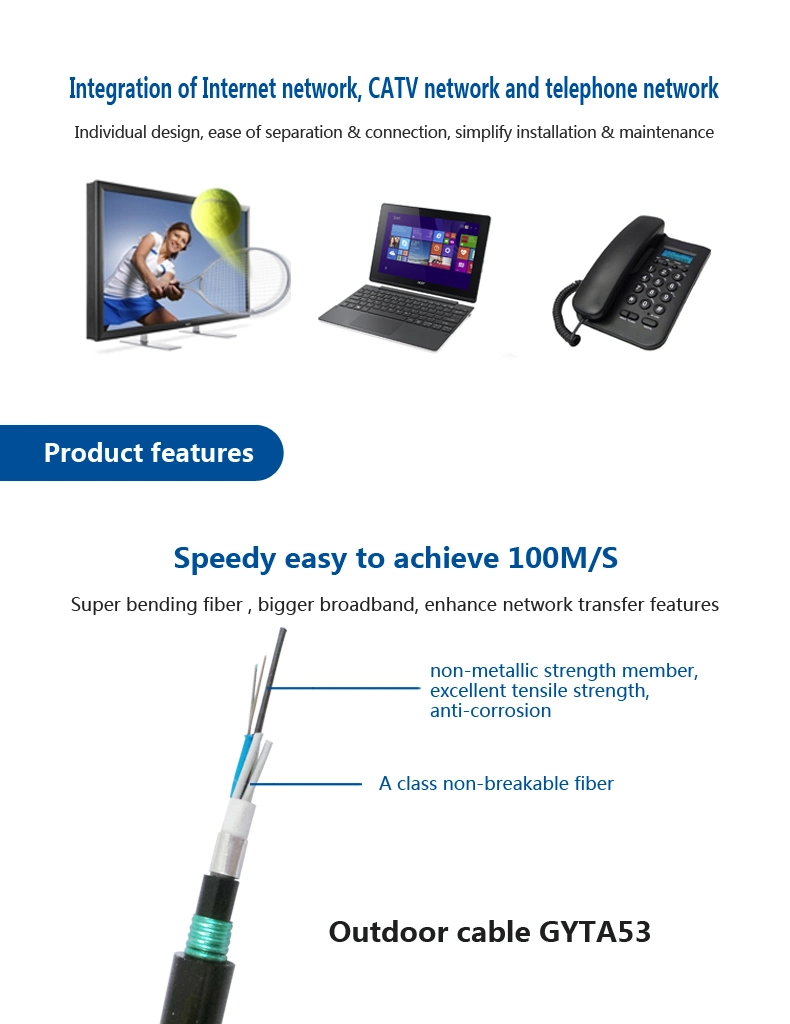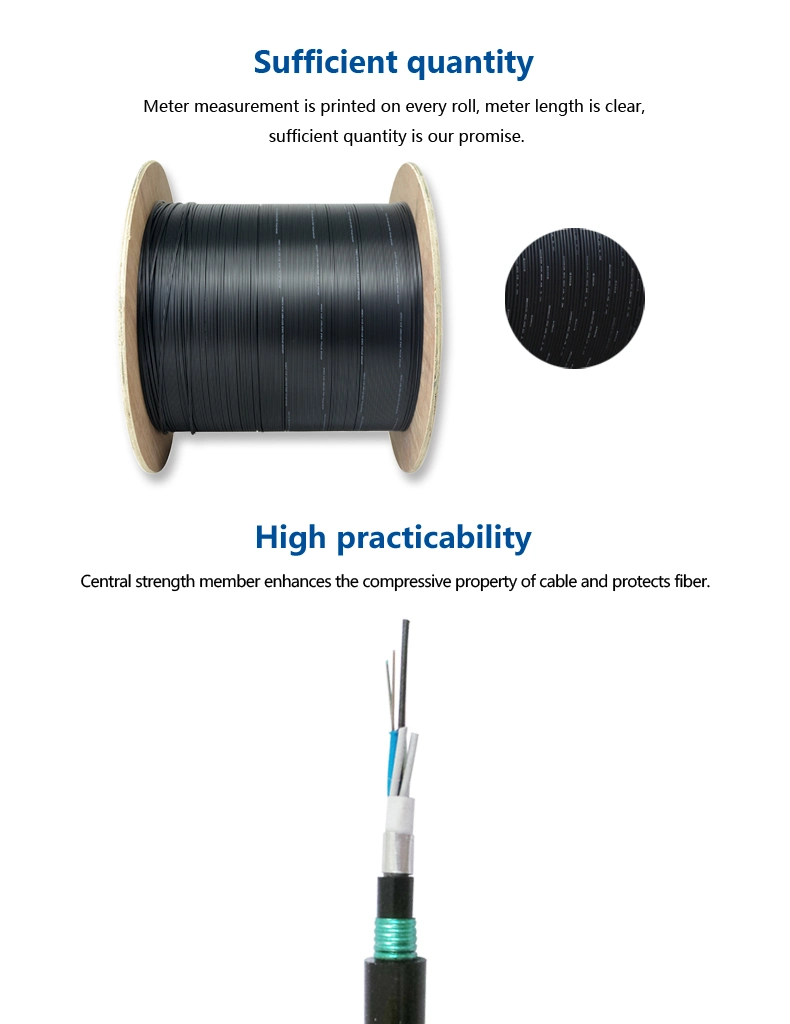 TW-SCIE Group Co., Ltd, which locates at Wendeng District, Weihai City , Shandong Province of China, was eatablished in 1997.It has 1500 empolyees and total assets is over 1.5 billion RMB. It covers an area of 2 million square meters,construction area is 0.6 million square meters, main products form a big whole industry chain, and can be devided into 9 categories:
1.optical fiber
2.indoor & outdoor optical fiber cable (armored & nonarmored cable , drop cable etc)
3.CAT5 CAT5E CAT6 CAT7 network lan cable (both UTP and FTP)
4.municipal telephone cable (HYA,HYAC,HYAT,HYV etc)
5.patchcord, fiber jumper
6.fiber pigtail
7.EPON,GPON , data center solutions and equipments
8.FTTH products
9.OEM products, customized new cable
6 advantages:
1.top-class equipments
2.advanced technical arts
3.innovation team
4.modern management
5.high quality staff
6.CE,UL,ROHS,CCC,ISO9001 certicication
our responsibility :
1.popularize Chinese culture
2.innovate Chinese brand
3.promote Chinese technology
4.lead industry progress
5.world-famous enterprise
6.feedback employees and society
strategies:
1.technical innovation
2.talent development
3.culture fostering
More Products: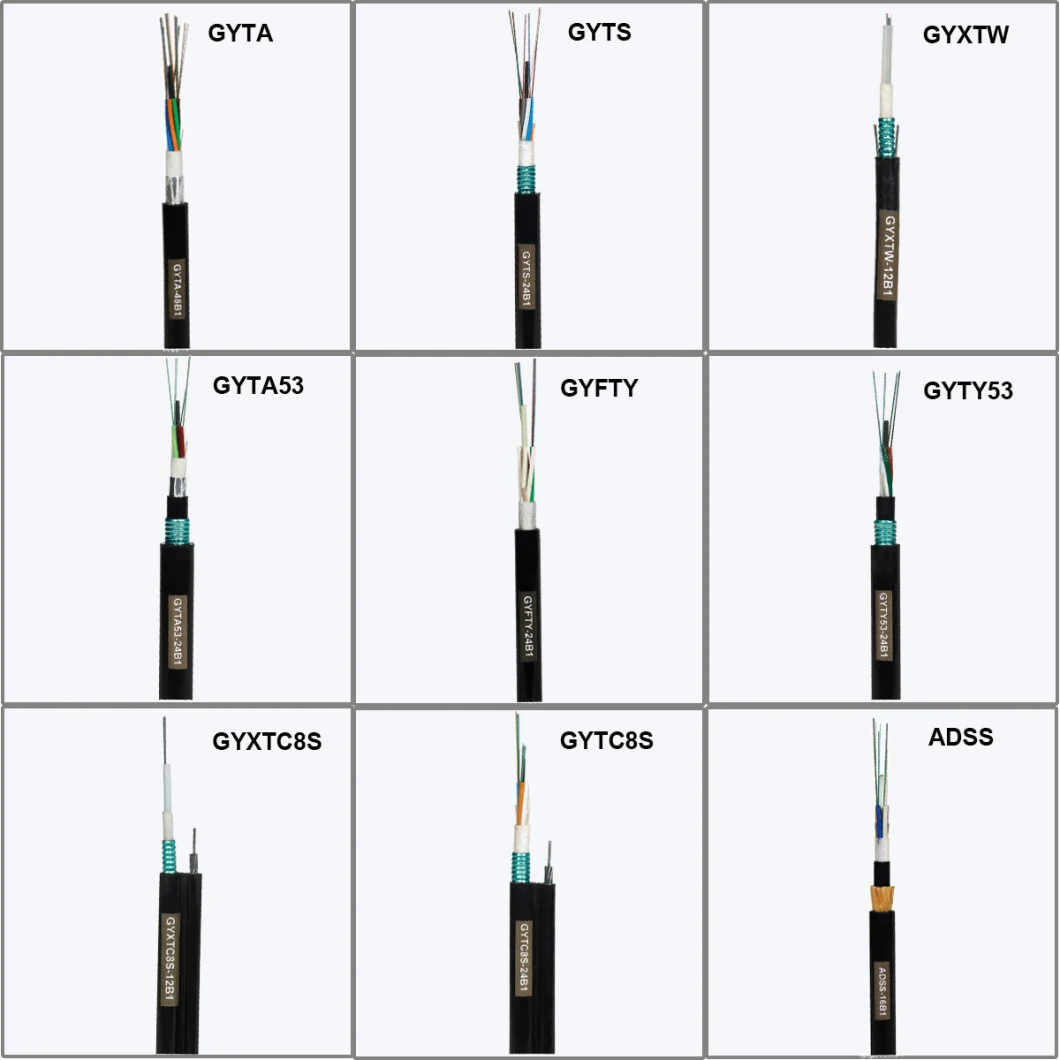 Dear Friend,
Thanks for your visiting, we Dongguan TW-SCIE Co.,LTD supply CATV& FTTx products, including Outdoor & indoor 2-288 Core Optical Fiber Cable, Installation tools,Test and inspection equipments, accessories etc...
You are warmly welcome to Browse our products showing in Made-in-china and also welcome to visit our website.
Any interesting item or have any confusion,please do not hesitate to contact us!
WE LOOKING FORWARD TO HEARING FROM YOU!PERHAPS IT WAS A PLEASANT COLLABORATION!
Yours sincerity,
Andy Wu


tag: burial cable, fiber cable, cable.