Shandong HuaXin Cable Co.,Ltd. has been committed to the photoelectric communication for more than a decade, which is fiber optic cable, coaxial cable, parvicostellae, optical fiber patch cord, passive components professional production processing company. Huaxin has established its own quality management system according to ISO9001:2008 with its products obtaining the network-accessing certificate of SARFT,Tell Certificate,etc. Our products sell well all over the country provinces and cities of radio, film and television, telecommunications, mobile, unicom and other network company, as well as export to Europe, America, Japan and South Korea, southeast Asia and other markets. Welcome all friends to visit, guidance and business cooperation.
The optical feber unit is positioned in the centre.Two parallel Fiber Reinforced Plastics(FRP)are placed at the two sides.
Then the cable is completed with a black or color LSZH sheath.


Characteristic:
Special low-bend-sensitivity fiber provides high bandwidth and excellent communication transmission property;
Two parallel FRP strength member ensure good performance of crush resistance to protect the fiber;
Simple structure,light weight and high practicability;
Novel flute design,easily strip and splice,simplify the installation and maintenance
Low smoke,zero halogen and flame retardant sheath.

Optical Fiber Technical Date:
| | | |
| --- | --- | --- |
| ITEMS | UNITS | Fiber SPECIFICATION |
| Fiber Attenuation | dB/km | ≤0.4 at 1310nm ≤0.3 at 1550nm |
| Chromatic Dispersion | ps/nm.km | ≤3.5 at 1285nm ~ 1330nm ≤18.0 at 1550nm |
| Zero Dispersion Wavelength | nm | 1300 ~ 1324 |
| Zero Dispersion Slope | ps/nm2.km | ≤0.095 |
| Cut-off Wavelength (λcc, 22m of a cabled fiber) | nm | ≤1260 |
| Mode Field Diameter | um | 9.2±0.5 |
| Mode Field Concentricity | um | ≤0.8 |
| Cladding Diameter | um | 125±1.0 |
| Cladding Non-circularity | % | ≤1.0 |
| Coating cladding concentricity error | um | ≤12.5 |
| Coating Diameter | um | 245±10 |
| Bending loss (Bare fiber) Radius :7.5mm x 1 turn | dB | ≤0.5 at 1550nm |
| Proof Test | kpsi | ≥100 |


Product show: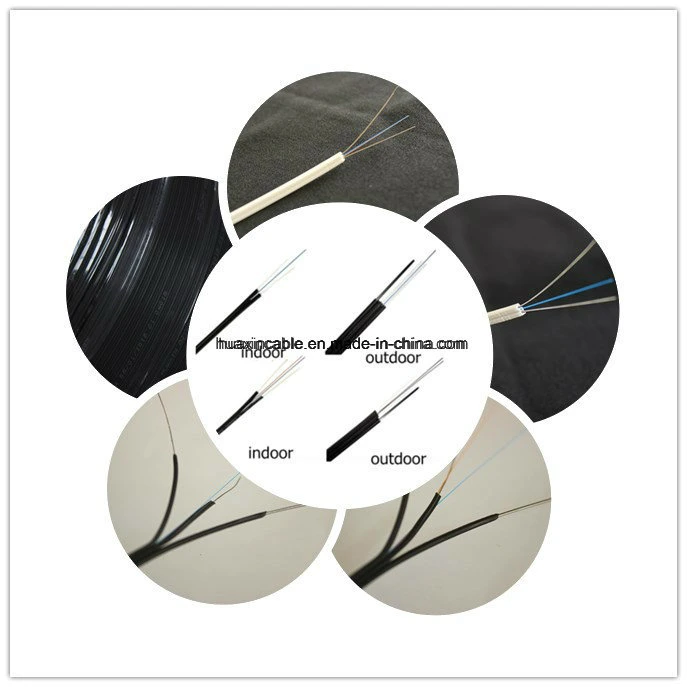 certifications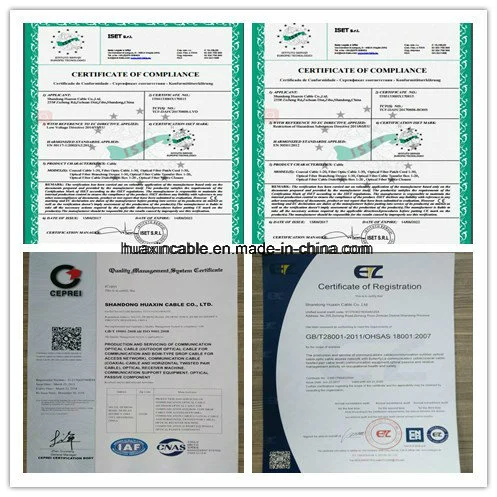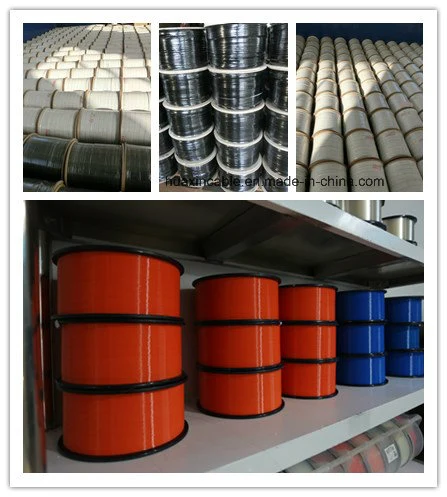 OUR EXHIBITION&CUSTOMERS